Cyberwarfare / Nation-State Attacks , Fraud Management & Cybercrime , Social Engineering
Fact Checking: Sizing Up Facebook's Efforts
A Former Fact Checker Shares Her Experience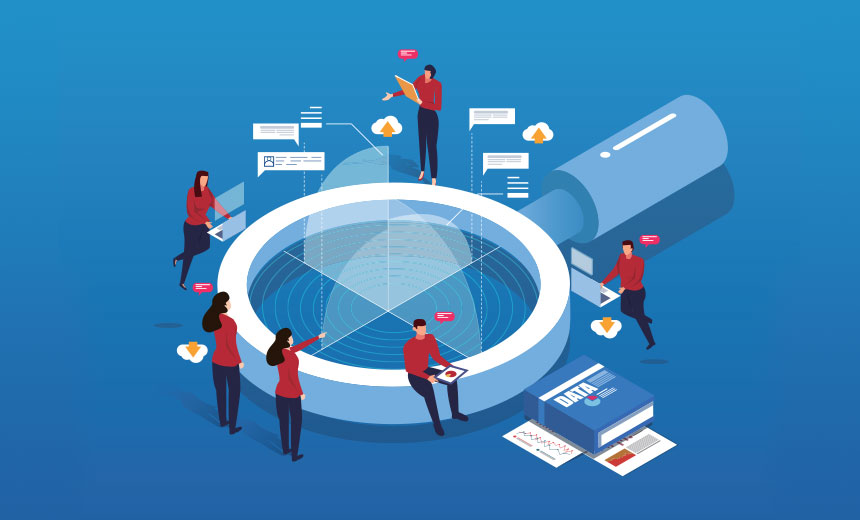 Facebook's effort to stem the flow of fake news globally has been ineffective, allege some fact checkers who have collaborated with the social media giant to identify and debunk false stories.
See Also: Live Webinar | Cyber Resilience: Recovering from a Ransomware Attack
These fact checkers have accused Facebook of being opaque about the techniques deployed to debunk false news (see: Facebook's Fact-Checking Efforts: Can They Be Effective?)
"Facebook is just using the fact-checking exercise as a means to show its commitment toward truth, but the reality is different."
"Believe me it is a mere PR ploy. Facebook is just using the fact-checking exercise as a means to show its commitment toward truth, but the reality is different," Brooke Binkowski, a former managing editor at Snopes - a U.S.-based fact-checking website - tells me. Snopes had partnered with Facebook since 2016 for fact checking, but earlier this month, it announced its decision to end its partnership with the social media giant.
Other fact-checking firms and news agencies, including the Associated Press, also have discontinued their participation in fact-checking exercises with Facebook.
Earlier this month, Facebook partnered with more fact-checking firms and news agencies in India to help combat the spread of fake news ahead of the general election, which is slated to take place within a few months. Meanwhile, a parliamentary panel has summoned Facebook representatives to a meeting on March 9 to discuss how to safeguard citizens' rights on social media.
Security experts are urging the Indian government to demand that Facebook provide answers about the exact mechanisms it uses in its fact-checking efforts.
"The problem is Facebook thinks it has become too big to get kicked out from any country, says Rahul Sharma, founder of The Perspective, a consultancy that focuses on cyber policy. "It will be business as usual as Facebook will continue giving justification of its actions."
Facebook did not respond to my request for comment on the criticism of its fact-checking efforts.
A First-Hand Account
Binkowski, who says she was sacked from Snopes, offered me a first-hand account of her experience as a fact checker for Facebook.
"They gave us a tool that hooked into our personal Facebook account," Binkowski says. "It was basically a graph that was generated by algorithm that gave a list of all the false stories, junk news and other news that were suspected to be false. We did not know how Facebook received this news, but it was left to us to mark them true or false."
Binkowski says the effort did not produce adequate results.
"The news we all marked as false came cropping up time and again with a few words changed in the headline," she says. "None of us could figure out what was happening. The debunked news kept proliferating and the entire exercise was opaque."
Snopes repeatedly brought up the issue with Facebook but never received any response, Binkowski tells me. "Eventually, I came to realize this entire exercise is a PR ploy. Facebook keeps saying it does so much with the information given to them on fake news, but we never saw any paper trail of what they were doing."
The fact checker adds: "You need to give us some kind of evidence that the work we are doing is being put to some useful use. We are senior reporters; some of us are professional debunkers. If you are not going to give any evidence, it is natural for us to get angry."
Kim LaCapria recently left Snopes as a content manager and fact checker, in part, due to her frustrations with the Facebook arrangement. She said Facebook wanted the "appearance of trying to prevent damage without actually doing anything," The Guardian reports.
A Question of Commitment
Against this backdrop, experts wonder how much the government of India can trust that Facebook is, indeed, committed to cracking down on the spreading of fake news in advance of the upcoming election.
"The use of social media has become an important tool to connect with people, but at what cost?" asks Jiten Jain, CEO at India InfoSec Consortium, a group of leading security experts. He questions what the social media giant is doing to make sure it's not being used to influence the Indian election, much as the Russians used social media in an attempt to influence the 2016 presidential election.
"With elections just round the corner, I am not sure how much the government can do to control the spread of information through Facebook," Jain tells me. "But you never know; it might come out with strong social media policies in the next 10 days before the election code of conduct gets released."
Sharma argues that social media companies, including Facebook, "need to be made more accountable, something which government is already working on. Secondly, there needs to be a mechanism in place to identify users who repeatedly spread false information. I am sure the likes of Facebook and Twitter can devise such mechanisms if they have the intent."
Given that India is the world's largest democracy, there's a lot at stake in the upcoming election.
"The idea is people outside of India should in no way use platforms like Facebook for their benefit during elections. That is where the challenge lies," Sharma says.
Binkowski adds: "Technology alone cannot solve the problem of fake news. News agencies need to be transparent if they have mistakenly put out false news. Be clear that you have made a mistake. These little changes will go a long way."