Faces of Fraud
Take Our New Survey; Give and Gain Insight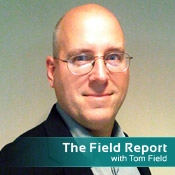 In the banking industry, certainly, fraud has always been a way of life, a risk of doing business, whether via check kiting, bogus loans or some other means.
But now financial fraud is something that follows us into private lives, too, as identity thieves set out to snare our accounts via a skimmer on a gas pump or malware on a point of sale system.
In one interview, I even had to stop and spell 'malware.'
Me? I've been thinking a lot about fraud in the wake of recent stories about the latest ACH victim or the newest vishing spree.
And this week I'm taking my thoughts out on the road to a couple of speaking engagements. Today, I'm addressing the New England Organized Retail Crime Symposium and Trade Show, and then on Friday I'm speaking to the Federation of Latin American Banks Conference on Bank Security organized by the Florida International Bankers Association in Miami.
Fraud, of course, is my key topic at both of these events. But what's on my mind today isn't so much what I'm going to say to these groups, but rather what I've heard - or not heard - in the weeks leading up to the events.
Take the retail conference for instance. I've spoken to several merchants in advance of this event, detailing some of the forms of fraud I want to discuss. POS skimming, for instance, or the recent rash of pay-at-the-pump crimes. But it's like I'm speaking in tongues - my colleagues have never heard of such incidents. I mention ACH fraud and get only puzzled looks. So many merchants have never even heard of corporate account takeover, never mind the lack of fraud loss protection for businesses that are victimized by these crimes.
With all the publicity these incidents have received this year - all the warnings from regulators and institutions alike - I cannot believe awareness is so low.
Even more disconcerting: In the weeks leading up to the banking conference, I've done several interviews with fine journalists from U.S. and Latin American financial publications. And in several instances, the fraud trends I discuss are brand new to them. In one interview, I even had to stop and spell "malware."
I don't mean to point a finger at merchants or journalists. Rather, I'm saying to us - the financial services industry and media: We've got a lot of work to do. The crimes are too prevalent, awareness too low.
Toward that end, let me steer your attention to our newest research project: The 2010 Faces of Fraud survey.
Of all the surveys we've conducted in recent years, this may be my favorite. It focuses solely on the biggest story of the year - fraud - and it strives not just to identify the most prevalent crimes preying upon institutions and their customers, but also the best solutions and strategies being deployed to fight fraud.
This is an important study. The objective here is to raise awareness to common problems and solutions, as well as to raise overall awareness to fraud risks and how to manage them. There is no survey like this - no one else is looking so closely at banking fraud - and we expect the results to be uniquely informative to banking institutions and customers alike.
So, take a few moments now, please. Follow the link to the survey and share your thoughts. Your answers will be anonymous, but they'll absolutely help put a name on the crimes we need to stop and the solutions that can help us. The survey will be open only for a couple of weeks, so please take the time now to submit your responses.
To successfully fight fraud, we first must battle ignorance. The Faces of Fraud survey is a great first step.