EMV Abuzz in the U.S.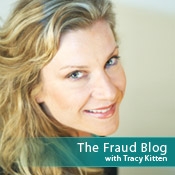 United Nations Federal Credit Union's recent announcement to start issuing to U.S. cardholders chip and PIN cards that comply with the Europay, MasterCard, Visa standard (more commonly known as EMV) suggests change could be on the way.
This debate over EMV and the United States has been going on for at least the last six to seven years. If you would have told me even three months ago that a U.S. financial institution would in 2010 spearhead a movement to issue EMV-compliant chip cards to all of its members, I would have politely signed you off as being out of your mind. Now, even I am surprised by some of the headlines about a push for EMV here in the States.
Despite the United States' perceived reluctance to adopt EMV chip cards, momentum and interest seem to be growing from some unlikely sources.
Despite the United States' perceived reluctance to adopt EMV chip cards, which are widely regarded as being more secure than their mag-stripe counterparts, momentum and interest seem to be growing from some unlikely sources. (Listen: Fighting the Skimming Factor ) Take Walmart as one example. The Big Box retailer last week was quoted as saying chip and PIN is, quite simply, the way to go.
In an article posted on StorefrontBacktalk, Walmart's director of payment services is quoted as saying signature-based transactions are a "waste of time."
"It has to be PIN or nothing," said Jamie Henry, during a panel discussion held last Wednesday at a Smart Card Alliance event in Scottsdale, Ariz. "Walmart's POS hardware is 100 percent chip and PIN capable."
Walmart's interest in nixing signature-based transactions, which carry with them higher interchange fees, is not surprising. A move that allows the retailer to only accept PIN-based transactions would save money. But couple Walmart's support with UNFCU's move toward EMV, and the story for the United States comes more into focus.
In the case of $3.1 billion New York-based UNFCU, a test on EMV makes sense. UNFCU caters to U.N. staff, specialized agencies, U.N. retirees and their families in 212 countries and territories. UNFCU expects to introduce the cards during the second half of 2010.
Having a somewhat global membership obviously gives UNFCU an incentive. When U.S. travelers abroad -- where EMV is the standard rather than the exception -- have trouble using their credit cards, neither member nor credit union is happy.
I've left banks because of the inability to use my debit and credit cards while traveling overseas. Not having access to funds at the POS is awful, but not being able to use your card to withdraw local currency from the ATM is unacceptable.
I wish I could help U.S. FIs gaze into a crystal ball to see how this chapter in the global payments race is going play out. Personally, I would love to see the entire world relying on the same technology. It makes no sense for the United States to rely on outdated mag-stripe technology when a better, proven way is available. I also understand the anticipated expense involved, where the issuance of new cards and the replacement of POS and card-reader hardware is concerned.
But given these new developments, I can confidently write that I think EMV might actually have a shot at becoming a global standard. And once the banks and the thrifts and the credit unions and the regulators and the retailers begin to see fraud levels in the United States skyrocket because of mag-stripe vulnerabilities, they'll likely be more interested in sitting down at the table to talk with their global counterparts.
Besides, a move to EMV could solve a whole host of security and compliance-related issues, not the least of which revolves around complying with the Payment Card Industry Data Security Standard. The PCI audits for EMV-compliant devices are much less stringent than are audits on terminals that rely on mag-stripe readers. A move to EMV could solve a lot of headaches, but U.S. payments providers have to be open to taking the aspirin.