The Economy: What One Bank is Doing About it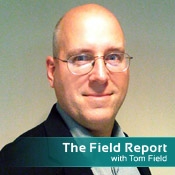 Well, here's what one bank actually did about it.
Branch Banking & Trust Co. (BB&T) is a $136 billion bank based in Winston-Salem, NC. It has 1500 branches throughout the mid-Atlantic states, and on Sept. 23 its CEO, John A. Allison, decided it was time for Congressional leaders to hear from a healthy financial institution. After all, BB&T had felt some of the real estate sting, but it still has a healthy profit and strong capital.
We think it is important that Congress hear from the well run institutions, as most of the concerns have been focused on the problem companies.
So, he sat down and wrote letters to the Senate and the House, listing 14 of what he called "Key Points on Rescue Plan from a Healthy Bank's Perspective."
"We think it is important that Congress hear from the well run institutions, as most of the concerns have been focused on the problem companies," Allison wrote. "It is inappropriate that the debate is largely being shaped by the financial institutions who made very poor decisions."
Among Allison's key points:
There is no panic on Main Street. "The problems are in high-risk financial institutions and on Wall Street;
Corrections are not all bad. "It is important that any rules post-rescue punish the poorly run institutions and not punish the well run companies.
This is a housing value crisis. "It does not make economic sense to purchase credit card loans, automobile loans, etc."
Protecting the banking system is a government function. "It is completely unclear why the government needs to or should bail out insurance companies, investment banks, hedge fund and foreign companies."
Arbitrary limits on executive compensation will be self defeating. "How will companies attract the leadership talent to manage their business effectively with irrational compensation limits?"
Good points all, and Allison went on to detail nine others. The economic picture has changed a bit since he first wrote his letters, but the issues haven't changed greatly.
I tried to speak to Allison this week about his submission. Alas, he wasn't available to talk. I did hear from one of his BB&T associates, though, who said response to Allison's words has been overwhelmingly positive.
And I was able to slip in one question via email: What motivated you to write to Congress?
Allison's reply:
"A lot of the debate reflected concerns of financial institutions with problems. And, although all financial institutions are challenged by this economic environment, we thought Congress ought to hear from well-run financial institutions.
"Many of the proposals being discussed included new add-ons to the package, such as the bankruptcy 'cram down,' and it became obvious that they would add to the problem."
He makes a great point - several of them. I'd be curious now to hear your response, as well as about the actions you're taking to communicate with your legislators and customers.
What else are real institutions doing to address these real issues?