Cybersecurity, Biometrics, the Pandemic and Other Hot Topics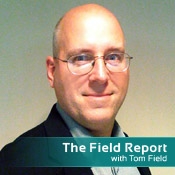 Word of the Day: Cybersecurity
I said this at the start of the RSA event, and I maintain it now: The dominant themes were cybersecurity and the U.S. government's role in partnering w/private industry to ensure it.
The buzz about cybersecurity is way better than the alternative - no buzz at all.
Whether in the keynotes and presentations or on the Expo floor, everybody was talking about the necessity and means for protecting cybersecurity. A lot of the focus, sure, was on Melissa Hathaway's much publicized presentation, but aside from that there just was a certain buzz about the Obama administration's commitment to cybersecurity - and the information security industry's willingness to step up and play a role in how it's all accomplished.
There's plenty of money to be made in cybersecurity, so I understand the rush to fill this marketplace. But with the private sector owning such a vast majority of the nation's critical information infrastructure (80%? 85%?), there's also a lot to gain by incenting this public/private partnership.
In other words, the buzz about cybersecurity is way better than the alternative - no buzz at all. And I look forward to seeing how the Obama administration spins Hathaway's recommendations into a solid strategy.
Biometrics at Work
You hear a fair amount of noise in banking these days about biometrics - certainly where ATM security is concerned. And there was significant discussion at the RSA event, too.
But know where I really was impressed by the use of biometrics? At Universal Studios Hollywood. I visited there with my son last week and bought a two-day pass. Theme parks obviously are concerned about people re-selling their tickets or transferring them to any other individuals, but they've been stymied to stop the practice. Until now.
Know what Universal does? Upon entering the park on day one, you show your ticket, photo ID, and you offer up a fingerprint scan of your right index finger. When you return for day two, your ticket is matched against your fingerprint.
Nice, fast solution. Were I a bank with a significant ATM deployment, I'd be asking questions of Universal.
CC Security at Disney
While touring the theme parks, it's only fair to point out the good credit card practices I saw on display at the Disneyland resort. Every time I presented a debit or credit card for a purchase, the sales clerk - no matter how busy - asked to see a photo ID to verify that I was the legitimate cardholder.
In these days when committing fraud sometimes is just as easy as finding a lazy clerk, it's encouraging to see that some major merchants remain vigilant.
Sign o' the Times
I'm sure it was the same everywhere, but especially in Southern California last week the word of the day - every day - was "pandemic." And how encouraging it was to see that in the hotel where I spent most of my week, management very quietly and efficiently posted hand-soap containers at each of the major lobbies, restaurants and lounges. Subtle, effective and not scary to the guests.
Again, a good example for us all.
And What of the Pandemic?
I started last week at 5:30 a.m. on Monday, talking with pandemic expert Regina Phelps about real risks posed by the H1N1 virus - or "swine flu," as we're no longer supposed to call it. I like Regina and I respect her immensely - she's not one to panic - so I take her seriously when she says "This could be our next pandemic."
So, given what you've seen in the news and heard from health organizations over the past week, what has your institution done - if anything? What questions are your employees or customers asking, and what answers are you giving?
Write, please, and let me know just how seriously you're taking this health challenge. Is it overblown or underplayed? You tell me.