'Confidence' is the Key Word in the Wake of Bank Closings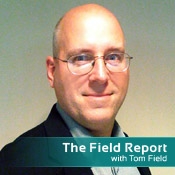 Go to Google News and type in "banks, confidence" - see what results you get.
These words are top-of-mind for all of us, of course, in the wake of the IndyMac Bank failure . Customer confidence is almost like the stock market - on a daily basis, we wonder whether it's up or down.
Go to Google News and type in "banks, confidence" - see what results you get.
Even where I live, in southern New Hampshire, one of our community newspapers, Foster's Daily Democrat, came right out last week and asked its readers: 'How confident are you in your local bank?' Not sure that's a fair question, as the newspaper really didn't give its readers any context in which to frame their answers. But, still, in a resulting news story, NH banking leaders were quick to distance themselves from the turmoil caused by the subprime mortgage crisis.
"It's not to say we haven't been giving out loans," said Mark Primeau, president of NH's Laconia Savings Bank. "... we've just done it in a more prudent and disciplined manner."
My bank, TD Banknorth, has been quiet about the topic - no one's asked me about my confidence. I do note, though, that they have a timely alert on a new phishing scam.
So, what does a Google News search glean?
Well, take a look at San Diego Trust Bank , which just issued its quarterly results beneath a headline proclaiming "San Diego Trust Bank Continues to Outperform Despite Industry Woes." The news: 15th consecutive quarter of profitability, and zero past-due loans as of June 30, 2008 - "a claim very few banks across the nation can make these days," according to the bank's news release. Interesting that the bank uses the industry's woes as a PR hook. Not sure that someone else's bad news is a good way to frame your own good news, but the story did come up high in the search. Can't argue with effectiveness.
In Raleigh/Durham, N.C., the Triangle Business Journal recently asked its readers 'How confident are you in the nation's banking system?' Of 546 responses:
44% said "very confident"
27% said "somewhat confident"
28% said "I'm losing confidence"
Only six people said "I'm pulling my deposits."
Verbatim responses to the survey are a fun read, ranging from "I believe in our system" to "... I'm putting some of my money between the mattresses."
Nothing especially surprising in this survey - I'm sure you'd get the same results anywhere in the country. Except maybe from IndyMac's customers in southern California. Anyway, for more on the survey go here
Now, the most interesting story, as reported by Bloomberg is how BankAtlantic of Florida has actually sued an analyst for defamation after he named the $6 billion institution on his list of "Who Is Next?"
The analyst, Richard Bove of Ladenburg Thalmann & Co., issued his report on July 13, two days after IndyMac was taken over by the FDIC. On July 14, BankAtlantic's shares fell 25 percent, closing at 90 cents. In suing Bove for defamation and negligence, the bank claims the analyst mistakenly reviewed the finances of its two holding companies, BankAtlantic Bancorp Inc. and BFC Financial Corp., not BankAtlantic itself.
Be curious to see how this case proceeds - and if any similar cases follow. The analysts can argue rightly that their conclusions come from informed opinion. But if that opinion is rooted in bad info or inspires market volatility? Well, freedom of speech and freedom to sue often go hand in hand.
I hear from some of our readers that their institutions have taken out newspaper ads and sent out letters directly to customers, testifying to the soundness and security of the banks. But I've not seen evidence yet of these efforts.
Oh. Let me take that back. Here's a timely note from the aforementioned BankAtlantic's Chairman Alan B. Levan, who has a word or two for his customers re: fiscal soundness.
But I'm curious to hear more. What questions are your customers asking? What answers are you giving?
Clearly, "banks, confidence" is going to be a hot topic for a while to come. I can't wait to see what news tomorrow's search engines bring.