Check Fraud: A Growing Problem
Banks Need Real-Time Detection and More Teller Training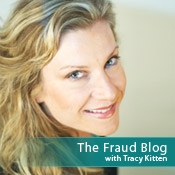 In fact, it remains one of the top three fraud forms banking institutions face. According to our recent Faces of Fraud Survey, 63 percent of surveyed U.S. financial institutions say they experienced check fraud in 2010. And here's the alarming figure: Only 34 percent say they are well equipped to fight these crimes.
The check problem is only expected to get worse. Globalization is going to make the U.S.'s continued reliance on the check an even greater vulnerability as we move forward.
The world is going to have to figure out how to keep check fraud, well, in check.
Erik Stein, vice president of solutions architecture for risk and compliance at Fiserv, says despite a 14 percent decline in check volume between 2006 and 2008, check fraud increased 6 percent. Not a promising sign.
"When you look at the prior period, when check fraud went up 43 percent, absolutely, it has declined," Stein says. "But when you look at the fact that check use saw a 14 percent drop in volume and aversion rates declined 1 percent," it shows that criminals are figuring out how to get around existing check fraud detection solutions.
Similar concerns are being examined by The Society for Worldwide Interbank Financial Telecommunication, says Stacy Rosenthal, head of banking and corporate strategy for SWIFT in the Americas. "We still have the check, and it's still here to stay; and how that's going to implement other payments instruments remains to be seen," she says. "We want transparency, so that we don't move from paper-based fraud to electronic-based fraud."
It's obvious, says Stein, that U.S. regulatory regimes are not likely to put an end-to-life date on checks, as regimes in the United Kingdom have for 2018. That means the world is going to have to figure out how to keep check fraud, well, in check. And that's going to require investments in better check-fraud detection, especially as more checks are imaged. Real-time check processing calls for more real-time detection. It also means institutions need to ensure the check images they store are protected.
Last summer, some overseas hackers proved how easy it is to access and exploit check images when they broke into an unencrypted online database of stored images. With the information they collected, the fraudsters with ease created counterfeit paper checks -- all relatively low-tech, but costly to financial institutions, just the same.
"Check fraud is so prevalent because it's easy," says Steve Kenneally, vice president of the Center for Regulatory Compliance within the Financial Policy and Regulatory Affairs division of the American Bankers Association. "This is low-tech crime, and a lot of fraud prevention in this area is focused on training frontline tellers to ask questions. ... When human interaction is involved, the human analysis is your best line of defense."
So the industry needs a mix of investments, those that include technology and front-line staff training. But banks and credit unions are making few investments in either, thinking they should allocate funds to other areas.
That kind of thinking is ill-advised. Just because check use is declining, and yes, we're moving toward a more imaged world, the check is here to stay, for a long time. Ignoring growing fraud trends is not in the industry's best interest.