Career Insights to Chew on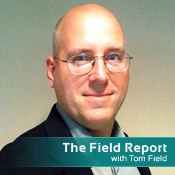 That said, as you're starting to think ahead, here are some new career insights you might want to consider as you make plans (or - dare I use the "R" word?) or resolutions for the New Year:
Social Networking Do's and Don'ts
OK, we've all talked to death this year the relative merits of FaceBook, LinkedIn and Twitter. They're dynamic, distracting, a marketer's dream and productivity's worst nightmare. All that and more, right?
As you're starting to think ahead, here are some new career insights you might want to consider as you make plans or resolutions for the New Year:
But what we perhaps haven't discussed enough are how organizations now are using social media to find - and filter out - prospective employees.
In The 7 Do's and Don'ts of Social Networking, writer Upasana Gupta takes a close look at exactly how recruiters are leveraging social networks these days.
If you're looking to hire, this piece offers good insight on where and how organizations are finding qualified staff.
If you're looking to be hired, this story offers valuable perspective on online behavior that could make or break your personal brand.
The Core Skills of 2010
Interesting conversation I had the other day with Kent Anderson on employment trends in 2010.
Currently the managing director of consultancy Encurve, Kent has decades of experience in information security, and he also plays prominent roles in ISACA. As he looks ahead to next year, Kent isn't just talking about "Where the jobs are." He's pointing to what it's going to take to land those jobs.
"Core security skills" - that's what Kent calls the essential elements, and he details what they are and how to attain them. Listen to this brief interview for more details.
Call of Duty
Finally, I'd be remiss if I didn't steer you toward the insights of John Rossi.
In an exclusive interview, this erstwhile educator from National Defense University talks about the need for information security professionals to give back to their profession - to get out into their communities, fraternal organizations and schools to spread the word about safe computing practices.
The profession is at a major crossroads. We have a president who's made cybersecurity a national initiative. Never has the information security field had so much visibility. Never have people faced so many online opportunities for online business, education and pleasure. And never have there been so many threats to businesses, individuals and their informational assets.
As Spider-Man - the ultimate web expert - once learned: "With great power comes great responsibility."
Rossi is right; information security professionals today wield great power - their knowledge of safe computing practices - and it is their responsibility, their privilege to share this information with their communities.
Have a safe and thoughtful Thanksgiving.