Building Your Own Brand
Tips for Showcasing Your Personal Value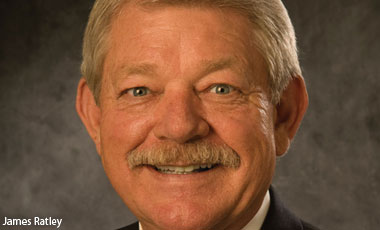 A successful organization in today's business world has most likely cultivated a "brand." This brand is an identity - an image that generates positive associations and promotes awareness of the organization's product or service.
See Also: Live Webinar | Navigating the Difficulties of Patching OT
Have you ever thought about creating your own brand - a professional brand for yourself, if you will - to enhance your career?
I would encourage you, as an anti-fraud professional, to take every opportunity to make your value readily apparent.
This is an intriguing concept that I learned from my friend, Donn LeVie, Jr., last month at the ACFE 23rd Annual Fraud Conference in Orlando. While the conference is always packed with anti-fraud knowledge and best practices, the career-building content is a big draw as well, and Donn (a 20-year veteran hiring manager) came ready to share his best tips for professionals to get ahead in their career - and stay ahead.
Donn communicated a lot of great information, but the personal brand concept really stuck with me. The key is to create positive associations just as a business would do - except that for the individual, these associations directly relate to our accomplishments and expertise, and the people with a need for that expertise.
This really rings true in the anti-fraud profession. I've written in a blog previously about strong growth in this field: anti-fraud professionals are in demand today, mainly due to the way that fraud has moved to the front of the public consciousness through high-profile cases like Enron, Worldcom and Madoff. Yet, as career opportunities continue to increase in this field, so will competition for those jobs. How can you set yourself apart?
For employers looking for full-time, contractor or consulting positions in the detection and prevention of fraud, most decisions on candidates are going to be made on three key factors: experience, credentials and demonstrable anti-fraud expertise.
I would encourage you, as an anti-fraud professional, to take every opportunity to make your value readily apparent. By honing your brand and enhancing your image, you can make sure that you stand out among your competition. Here are a few ideas for moving forward:
Write for peer-reviewed journals: Our Fraud Magazine and Fraud Examiner e-newsletters, for example, are always looking to publish works submitted by members to help further the spread of anti-fraud knowledge.
Give presentations and workshops: Public speaking may not be for everyone, but it is a great way to market yourself to a target audience and enhance your brand. Associations and organizations (including ACFE chapters) are always looking for speakers, and anti-fraud professionals with practical knowledge are often a great fit for community and civic groups.
Use social media to expand your circle of influence: For example, the ACFE has groups on LinkedIn, Facebook and other social media sites in which we encourage discussion and networking among anti-fraud professionals. Helping answer questions and presenting information and best-practices online are great ways to increase name recognition.
Write a bio that promotes your brand: (rather than the typical timeline bio).
Better yet, write a book! If you have the time, dedication and knowledge to pen a book on fraud examination issues, it will enhance your brand to be a published author in the anti-fraud profession.
Get certified: If you are seeking a job in the anti-fraud profession, become a Certified Fraud Examiner (CFE). The credential is recognized worldwide and denotes you as an expert in fraud detection, prevention and deterrence.
Successfully enhancing your brand can help set you apart and move you toward 'preferred candidate' status. This advice isn't just for job seekers, however. Building your brand value can help solidify your position in your current job, and it can also help you advance in your career and command a higher salary.
If you already have your 'dream job,' then Donn has some advice on how to keep it. He says that it's all about relationships and communication, up and down the corporate ladder. Cultivate relationships with your colleagues, and maintain open and honest (while tactful) communication to earn respect and trust.
This wise advice reminds me of something Dale Carnegie wrote in How to Win Friends & Influence People. Carnegie pointed to studies revealing that about 15 percent of one's success was due to professional knowledge and about 85 percent is due to "skill in human engineering - to personality and the ability to lead people."
It's nice to know that some things haven't changed.
Ratley is the president and CEO of the Association of Certified Fraud Examiners (ACFE), the world's largest anti-fraud organization with more than 60,000 members in more than 150 countries.