The Big Stories to End '09 with a Bang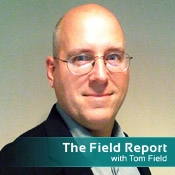 How Many More Bank Failures?
At this point, I'm more focused on how many institutions will be closed tonight, at the start of the long holiday weekend (hey, with an extra day to get an acquisition settled, tonight could prove to be a bank closing bonanza!). But ever since we hit 50 failed institutions for the year, I've not been able to help but wonder: How many more total in '09?
What scares me most is: What are the breaches we don't know about yet?
We're close to 100 failed banks and credit unions now (and if you haven't seen our updated, interactive map of failures state-by-state, do check it out). And we know that the FDIC currently has over 400 institutions on its endangered species list. I can't imagine all 416 of those banks failing before year's end. But another 50? Another 100? That seems totally doable.
In speaking with industry analysts, I've heard predictions of 150-250 bank failures by year's end. Conservatively and optimistically, I'm saying we'll see a total between 150 and 175.
What's your educated guess?
The Next Big Breach
Heartland. Network Solutions. Radisson Hotels. We've seen some big names and even bigger data breaches this year. And then there was the July 4 weekend assaults on prominent federal government sites.
Who would have thought nine months ago that we'd sit here today discussing casually a breach (Heartland) that might have impacted 130 million accounts?
It's scary stuff, but what scares me most is: What are the breaches we don't know about yet?
I mean, are we to believe that Albert Gonzalez, accused Heartland/Hannaford/TJX hacker is the kingpin of crime, and that all identities are safe with him behind bars?
It's more likely that Gonzalez is the only one we caught, and that there are potentially even bigger hackers out there still plying their trade.
That's what scares me. Multiply Gonzalez and Heartland by whatever number you want - that might be the breach we're discussing at this time next year.
Am I wrong?
Regulatory Reform
As of next Tuesday, the nation's children should all be back at school, and our legislators ought to all be back in Washington. Between those two groups, they ought to be able to hammer out some kind of effective banking regulatory reform package!
Seriously, it's been nearly three months now since President Obama threw down the gauntlet with his own regulatory proposal. It's time for Congress to pick up this discussion and make some firm decisions about the number and type of regulatory agencies we'll see going forward, their scope and how The System will be tweaked to prevent the kinds of oversights and letdowns that helped speed us into this recession.
Now, one of the discussions in 2008 was of the potential dissolution of the National Credit Union Administration (NCUA), whose member institutions would then be rolled under the watch of a different, uber-regulator. This topic is not on the table so far with the latest proposal, and in fact we have a newly-appointed NCUA Chair, Deborah Matz, an Obama selection. Be interesting to see what arguments she brings to the regulatory reform discussion.
Anyway, those are the three stories I'm tracking through year-end. What are yours?