Big Data for Fraud Prevention?
Tracking Customers, Not Accounts, Could Reduce Fraud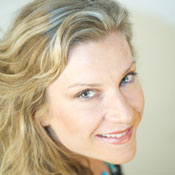 We've heard quite a bit about so-called "big data" in recent months. I think the term is overused. But it does pose a burning question all organizations, including financial institutions, must ask themselves: Do we need, and are we using, all the data we collect?
See Also: LIVE Webinar | Stop, Drop (a Table) & Roll: An SQL Highlight Discussion
Banking institutions have made data collection a priority. Remember a few years back when we heard so much about customer relationship management? Banks and credit unions were working to tie data and touch points together as a way to improve the so-called "customer experience." They began warehousing data and came up with ways to mine it.
As more data is collected, institutions should consider more and better ways to use that data.
The whole idea revolved around knowing the customer and ensuring that preferences or services a customer selected via one channel, such as the ATM or online, was carried over to other channels, like the branch and call center. It kept banks from repeatedly asking their customers if they had a language preference or a need for a car loan numerous times.
But so much data can pose security concerns, and it can become overwhelming to manage. Verizon, in its latest Data Breach Investigations Report, finds most organizations get overwhelmed with too much data.
Chris Novak, who works in Verizon's investigative response unit, says most organizations struggle to collect the right data and properly store it. "They don't necessarily know where they have data ... and how it's being handled," he says.
Like all organizations, financial institutions struggle with data. But many banks outsource data management to help ensure the data they collect is, in theory, protected and properly managed.
Can Data Reduce Fraud?
Here's the question: Could institutions take advantage of their data to support fraud prevention? Experts at credit reporting bureau Experian say yes.
Experian is pushing ID theft management in a new way: to help banks prevent and detect fraud. Keir Breitenfeld, director of product management within Experian's decision analytics team, says banking institutions are doing better jobs of capturing data.
"Institutions are saying, 'We have to have a more enterprise-level approach,'" he says. "They know they need to warehouse data, so they can bring channels together, from a cost perspective and customer experience perspective."
But the residual effect is that banks have a lot more data at their fingertips to track accountholders, rather than just accounts, for fraud.
The ability to capture data and warehouse it has improved so much that credit bureaus now have the ability to provide customized scores for individual accountholders.
So, the more data banks can leverage about new accountholders, in particular, the better their chances are of detecting fraud.
If banks routinely compare the data they collect about customers with information credit bureaus store, they could improve their fraud detection rates on new accounts by 20 percent or more, Breitenfeld says.
"If you can monitor accounts after they are opened, you can better detect fraud."
Customers vs. Accounts?
The notion of tracking individuals, rather than accounts, while intriguing, could prove challenging. Banks aren't really set up to monitor users; banks track account activity. But as more institutions implement practices to track user behavior, the tracking of users may not be quite such a stretch.
Of course, a great deal will depend on how much banks want to invest in solutions and services offered by third-parties, which often revolve around ID theft protection. For bankers, ID theft monitoring is not so much the focus; account monitoring is.
But as more data are collected, institutions should consider more and better ways to use that data. If more data can improve fraud detection and prevention, by all means, they should take advantage.