Bernard Madoff: Time to Fit the Crime? Hardly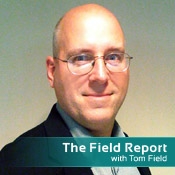 When Bernard Madoff appears in court this morning, presumably to plead guilty to at least a portion of the fraud he committed in his $50 billion Ponzi scheme, the world will be watching.
Why do we care so much about the Madoff case, ruminating over the scope of his crimes, his victims, his bail money, his home-confinement accommodations?
Bernie Madoff is the first business leader doing the perp walk in these troubled times, and we want him to pay - for all of it.
Part of it is sticker shock, I'm sure. Think about it: $50 billion is a lot of fraud. And from what we hear lately, that might be a conservative estimate.
Part of the fascination, too, is the twisted notion that this trusted business leader - the former Nasdaq chairman - could commit such crimes that would wipe out fortunes, charities, lives. I mean, we've seen white collar crime before, but on this scale?
But I think part of it, too - why we're drawn to this drama - is that Madoff represents every frustration we have with the current economy. Think of everything we've seen unfold over the past year, starting with the fall of Bear Stearns and ending with the Heartland Payment Systems data breach, with stops in between at the IndyMac failure, the market crash, the bank bailouts and job losses like most of us have never seen in our careers. Madoff personifies all of these calamitous events.
Where else can we point a finger? There are countless institutions who can share the blame for the subprime mortgage crisis; a handful of federal regulators that deserve to face the public and say "Yes, this happened on our watch." We can rail about undeserved bonuses and the gall of a business leader who blows millions on redecorating an office.
But Bernie Madoff is the first business leader doing the perp walk in these troubled times, and we want him to pay - for all of it.
So ... what's the appropriate sentence?
I heard a lawyer on a talk show yesterday, saying that if you added up all the potential sentences to all of Madoff's likely crimes, that he'd be facing just an inconceivable amount of jail time. Like, that even generations of his descendants could never serve.
The likelihood is that he will plead guilty to 11 criminal charges that could net him up to a 150-year sentence.
His hope is that he goes away someplace nice, please, and maybe gets out sometime toward the end of his life, so he can spend his final days at home.
Our hope is that he sings - that he reveals the details of his crimes, names his co-conspirators (does anyone think he pulled off the biggest fraud in history by himself?) and shows us where the money is, so that at least some of his victims see reparations.
Hard to say what will happen today - whether the judge will render a sentence, or if Madoff will be carted off to jail to await that day.
I ask you, though: What's an appropriate sentence?
Jane Wells over at CNBC asked her readers what they thought Madoff should get, and their responses ranged from "Life ... and then life support" to "put him in charge of Social Security." One reader suggested taking him ice fishing in Maine & giving him a choice: "Tell us where the money is, or we'll show him where the fish are."
Me? I think an appropriate sentence would be 10 minutes.
Put Bernie Madoff alone in a locked room with some of his victims for 10 minutes. Bring in some of the elderly investors who lost everything, some of the celebrities who've been embarrassed, leaders of some of the charities that have been gutted, innocent victims who've lost support and services because of those charities' failures. Put all these people together in a room, then send Madoff in w/o handcuffs or guards for 10 minutes - then see what happens.
I know, I know, it wouldn't be legal. But wouldn't it be justice?