Be Mindful of Insider Fraud Against Seniors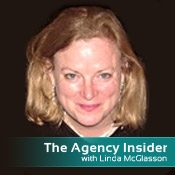 California state Senator Joe Simitian, the author of the bill (as well as of California's new, proposed privacy bill), says since it went into effect in 2007, there have been cases where the law worked. The criminal case that was brought against a former San Jose bank manager, who is expected to spend six years in state prison after pleading guilty to embezzling more than $550,000 from primarily elderly bank clients, shows clearly that stringent reporting of financial elder abuse is needed.
Background: John Tran, a former bank manager at a Wells Fargo branch in San Jose, entered guilty pleas in July to theft from an elder, fraud and forgery. He will face sentencing on Oct. 5.
Tran's case is a classic in terms of the level of fraud and coercion used to get his elderly customers to fall for his plans.
Tran's case is a classic in terms of the level of insider fraud and coercion used to get his elderly customers to fall for his plans. Investigators say the thefts continued even after Tran left the bank in February 2009. Tran would visit people at their homes, talk them into making investments and then steer their cashier checks his way, investigators say.
The legal case began in January 2010, after a customer and her daughter appeared at the branch. The daughter wanted to know why her mother was being visited by a bank employee, and why her investments weren't showing up in her account. When there was no satisfactory answer from bank officials, the daughter called the police.
Simitian says the California law to protect against financial elder abuse is clear: Report suspected abuse of financial accounts and holdings. Period. The California law already had healthcare professionals, social workers, nursing home workers and members of the clergy required to make such reports before the law covered bank and credit union employees. California SB 1018 states "suspected financial abuse" happens when a bank employee observes behavior or transactions that would lead a person with similar training to form a reasonable belief that an elder is the victim of financial elder abuse.
Bank employees must report suspected financial abuse by telephone immediately and file a written report within two working days with the local adult protective services or law enforcement agency. Banks are subject to a fine of up to $5,000 for failure to report an incident.
Financial elder abuse is generally defined as the improper use of a senior's funds� property or assets. Examples include:
Cashing a check without permission;
Forging a signature;
Convincing an elder to withdraw large sums of money and taking it.
Signs of financial exploitation may include:
Sudden large withdrawals of money or checks;
Transferring the title on a bank account to a new acquaintance.
There are plenty of people who are targeting your senior customers. I wrote about a secret shopper scheme earlier this year, which has the blueprints of what could be happening to your senior customers. My question to you: Is your staff educated about financial elder abuse and the signs for which to watch? What does your state require when reporting financial elder abuse? Are you ready to report it, and how are you doing it?