Bank/Credit Union Failures - the Real Number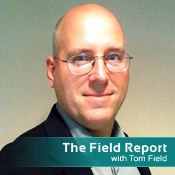 If you pay attention to the popular news media, then your answer is 106. And you'd be partially right. That is the number of FDIC-insured banks to have failed this year - the most in any year since about two President Bushes ago.
But that's not the complete picture because it excludes credit union failures. And if you consult our handy-dandy interactive map, you find that there actually have been 124 failures so far this year - 106 banks and 18 credit unions.
So, 18, 22 ... what's up with the discrepancy in number of credit union failures?
Except...
In an interview last week, NCUA Chair Deborah Matz revealed that there actually had been 21 credit union failures in 2009 (22 if you count First Delta Federal Credit Union, which failed after the Matz interview).
So, 18, 22...what's up with the discrepancy?
We did some checking of our own notes and the NCUA's website, and we could document 17 (now 18) credit unions that had been liquidated (and in some cases acquired) or placed into conservatorship this year. But what of the other four Matz referenced? Surely the NCUA chair can't be wrong.
The answer: They were "assisted mergers," of which the NCUA doesn't necessarily post public notice. The information is public and available, of course - but only upon filing a Freedom of Information Act (FOIA) request. And fulfillment of that request can take up to 20 days at a cost of up to $50 per hour.
Needless to say, I've placed my FOIA request with the NCUA, and I await a response.
Ever since bank/credit union failures picked up their pace just over a year ago, we've strived to keep you posted on the names, numbers and locations of these institutions. And we won't stop now.
When you hear about bank failures from us, we don't want it to be a number; we want it to be the number.
Stay tuned.