BAI Wrap: Industry Insights, the Road Ahead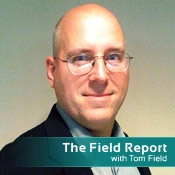 If I could boil down the event to just a couple of themes, they'd be:
Recovery - Banking institutions are very much focused on distancing themselves from the crisis of the past year, trying to get back to the basics of banking, strengthening customer confidence ... and wondering what lies ahead for regulatory reforms. In some ways, I think, what could happen to banks next year scares leaders more than what occurred to them in the last.
Banking regulators over-react in bad times - a resonant theme of this event, I'd say.
New Services - Mobile banking and new forms of payments - the expo floor was filled with ideas and solutions. Although mobile banking as we know it is really only two years old, already leaders such as Doug Brown at Bank of America are calling it "a mainstream phenomenon." And truly, talking with bankers and vendors alike, there seems to be agreement that the customers are demanding mobile services, and institutions now must deliver.
This year's event struck me as building the business case for ubiquitous mobile banking. Next year I expect we'll be reviewing the case studies.
The tone of this year's event, I'd say, was positive. Numbers were down on the expo floor, vendors said -- but they were having quality conversations with senior leaders. And while attendees grumbled a bit about both Jack Welch and Al Gore appearing at their sessions only virtually, via satellite, there still was an optimistic tone that the worst of the crisis is over; let the rebuilding begin.
Given where we were a year ago, that's a positive outlook, indeed.
Notes from the Sessions
As the event wrapped up on Thursday, I spent some time sitting in on sessions about the year - and opportunities - ahead. Some of what I gleaned:
Thomas K. Brown, industry analyst and co-founder of Bankstocks.com, offered his thoughts on what we've learned (or should have learned) from the past year, including:
Bank earnings are cyclical - you've got to take your highs and lows in equal measure;
Banking regulators over-react in bad times - a resonant theme of this event, I'd say, as banking leaders nervously await regulatory reform.
Among the signs we're entering a bull market for banks, Brown says:
The economic recovery has begun;
Outlook for employment has improved;
Housing market is stabilizing;
Financial stocks are, in his opinion, "wildly undervalued."
Although the sheer number of banking institutions has been greatly reduced over the past quarter-century, and we're likely to lose hundreds more failures over the next year, Brown still sees this time as a great growth opportunity for smart institutions. "There are some great acquisitions that will be made over the next few years."
Following Brown's presentation, I checked in with Sam Ditzion of Tremont Capital Group on the topic of ATMs.
According to Ditzion, there are currently 400,000 ATMs in the U.S., 1.7 million globally, and about half of the U.S. machines are operated by non-bank Independent Selling Organizations (ISOs).
And while much of the talk at BAI was about mobile banking and electronic transactions, Ditzion contends that cash transactions actually have increased as credit has become scarce.
"Cash is and will remain the dominant payment mechanism for at least a decade, if not decades to come," Ditzion says. "The question becomes: What can we do with ATMs besides [distribute] cash and deposit checks?"
The ATM channel faces challenges - namely, the technology has hardly evolved over the past 40 years. The ATM of 2009 is much like that of 1969. And as a result of the economic crisis, consumers are spending less, and ATM deployers have slipped mostly into maintenance mode - they're not upgrading their machines.
To Ditzion, the opportunities for banking institutions are to increase and automate ATM deposits, as well as to cross-sell and improve customer relationships with direct marketing and messaging via ATMs.
The greatest risk today is "Doing nothing," Ditzion says.
Interestingly, ATM fraud comes up only as an after-thought, yet sources tell us it's been a major concern for financial institutions in recent months.
"Banks must reduce their risk [of fraud] and educate their customers," Ditzion says.
But I'd also recommend heeding the advice of Diebold's Terry Ipson, who's got some tips for better ATM Security.
For more on the BAI Conference, please see the page we've dedicated to our event coverage.