BAI Retail Delivery Conference: Notes from the Floor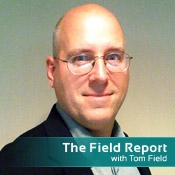 Recovery is the Word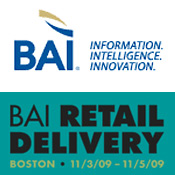 Two-thirds of U.S. consumers have more confidence and trust in their own banking institutions than they do in their doctors.
If there's a resonant theme at this event it's "Recovery" - economic recovery and restoration of customer confidence in banking.
I find it interesting - encouraging, I guess - that no one has to be sold on the notion that there has been a loss of confidence in financial institutions. A year ago, no one really wanted to say there was a "crisis of confidence," but now it's acceptable to say we're recovering from it.
What I do find a little surprising so far, though, is that while I hear banking leaders talking about customer service, new products, their fear of potentially punitive new regulations ... no one is talking in the same breath about data breaches, identity theft and fraud - the security threats that can undermine any amount of goodwill an institution builds.
Maybe next year's theme will be the fraud no one wants to discuss now.
Customers Trust Banks More than Doctors
In an opening address to conference attendees, BAI President/CEO Debbie Bianucci discussed a new study that reveals: Two-thirds of U.S. consumers have confidence and trust in their own banking institutions - more so, actually, than they do in their cable TV or wireless providers, and even their doctors.
"That's a solid foundation [of trust]," Bianucci said. "But we still have a lot of work to do."
With Greater Deposits Comes Greater Responsibility
One observer points out that, after years of seeing community banks lose depositors to the top-tier national institutions, the economic crisis has reversed the trend. Customers are now moving their deposits back into local banks. "The question now is: What are these banks going to do to satisfy these customers?"
In other words, these customers have developed appetites for mobile banking and other new, electronic services provided by the larger institutions. Are the smaller institutions prepared to serve them?
This is the 2010 challenge for many community institutions. In other words, "You won these customers; now keep them."
Quote of the Day
Bharat Masrani, President and CEO of TD Bank, on how banks need to re-focus on the basics: "Banks are going back to being boring."