Are Mobile RDC Concerns Overblown?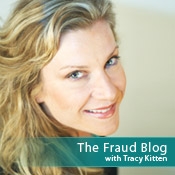 But I do wonder about security.
The security of mobile transactions -- especially on the iPhone -- has been questioned for years. Some of my concerns have been assuaged, based on conversations I've had with security experts. Gartner analyst Avivah Litan tells me that most security issues surrounding the iPhone have been addressed. The iPhone today, she says, is just as secure as any other mobile device.
How easily can check images be intercepted when sent via a mobile device?
But I still have some reservations about mobile RDC.
How easily can check images be intercepted when sent via a mobile device? If I send a check to a friend, how long do I need to hold on to the paper version in case the image gets deleted or is not received? What if my phone is stolen and the image I shot is somehow copied or manipulated and used by someone else?
Most of my concerns are unfounded, says Celent analyst Bob Meara. I spoke with Meara this week about mobile RDC security and fraud. Meara, who specializes in check processing, RDC and deposit automation, says there's no reason for check images sent via a mobile device to be any less secure than check images sent via a PC or check scanner.
But what about the groans we've heard regarding poor image quality and the challenges institutions face when it comes to authenticating a check sender's identity?
Concerns about image quality, Meara says, have been way overblown. Simply put: A device that is capable of taking a relatively high-resolution photograph is capable of capturing a quality image of a flat, two-tone document such as a check.
And what about authenticating the sender? Financial institutions have their own measures to authenticate and verify check images when they rely on RDC, Meara says, regardless of the channel -- the ATM, online, check scanner and mobile.
Talking specifically about Chase's mobile move, Meara says:
"I don't know of any details from the bank that would explain exactly what they are doing, so it's hard to say what the controls are. But this is an application through the iTunes App Store. No financial institution controls that."
What Meara is sure of is that mobile RDC is going to take off. It's convenient, easy, and it saves the consumer a visit to the branch.
So, is your institution ready to make the move? What are your lingering concerns?