Android's Popularity Has Its Costs
Malware Targeting the Google OS Far Outpaces Others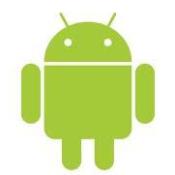 The big news from the past week's McAfee Threats Report: Second Quarter 2011 is the monumental jump in malware aimed at Android mobile devices, up 76 percent in just three months, making the OS developed by a Google-led consortiums the most attacked mobile operating system by far.
McAfee says the count of new Android-specific malware attacks, 44 instances, moved the mobile OS to No. 1, with J2ME (Java Micro Edition), at 14 instances, coming in a distant second. Symbian, Nokia's mobile OS, and BlackBerry each had four instances.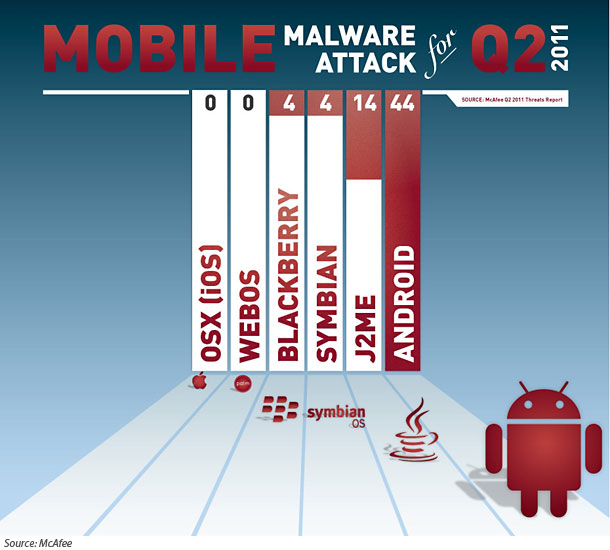 Android is big, making it a more attractive target for hackers. In its latest report, Millennial Media said the Android OS captured 61 of ad impressions on the mobile ad network in July, a 7 percentage point gain from June, widening its lead over Apple's iOS since surpassing it in January. Last month, Apple's iOS dropped to 21 percent of impressions in July from 26 percent in June.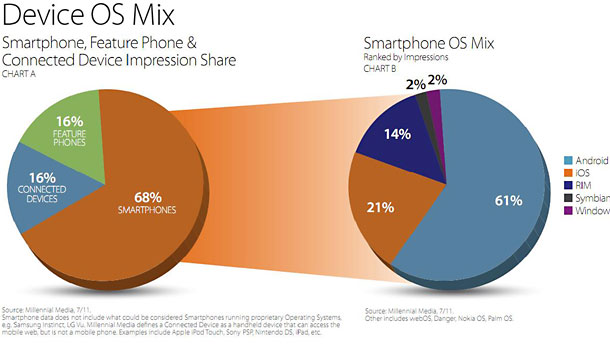 The author's of the McAfee report caution that the increase in threats to the popular Android platform should make users evaluate their behavior on mobile devices and the security industry's should rethink its preparedness to combat this growth.
It's something that Elayne Starkey, Delaware state chief information officer, thinks about. That's why she instituted a program that requires personal mobile devices accessing state information networks must contain seven security controls (see 7 Controls for Mobile Devices Accessing Networks).
But what's most intriguing about McAfee's quarterly report was the updated price list for e-mail addresses spammers can use (see below). The going rate in the United States for 1 million e-mail addresses is a mere $25. Double the price to $50, spammers can triple the number of American e-mail address, 3 million. In England, $150 gets spammers 1.5 million addresses.
Somehow, bargain basement prices in the U.S. for e-mails don't seem like a great deal for those getting spammed.