Finance & Banking , Industry Specific
Is AI The Ultimate Weapon in The Fight Against Financial Crime?
Building financial crime resilience today to future-proof banks for tomorrow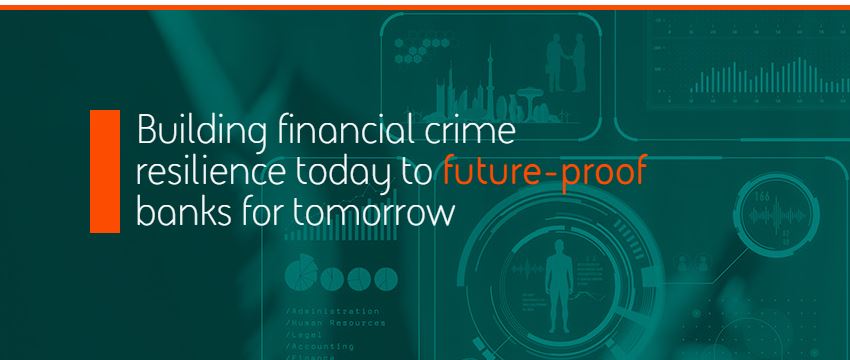 Artificial intelligence (AI) will prove invaluable in the banking landscape of the future. It not only holds enormous potential in the challenge to attract and retain consumers, but is also vital to the fight against financial crime.
See Also: Live Webinar | Cyber Resilience: Recovering from a Ransomware Attack
AI will help us to crunch through the vast data stores being created every day, enabling us to perform smarter and faster analysis on the increasingly accurate information we gather about our customers.
AI will hopefully allow us to crunch through the vast data stores we're creating to find the needle in the haystack, he says. We need smarter and better ways to perform analysis.
AI is helping banks build detailed fraud profiles and track persistent criminals through financial networks. Increasingly, it is also helping to identify pockets of small, potentially fraudulent transactions.
These, based on amounts too small to raise traditional red flags, might otherwise evade even highly trained fraud experts. Collectively, though, they can add up to huge sums. AI also allows banks to build detailed pictures of customer behaviour, spotting and flagging abnormal transactions.
Human fraud experts will remain central, but AI will allow them to work smarter. By freeing up time and taking over vigilance duties, AI will leave banking employees with more capacity to work on crime prevention and customer services.
And AI offers the further benefit of being less corruptible than a potentially dishonest employee. These are, of course, in the minority, but removing the risk of insiders deliberately "missing" suspicious activity is a significant positive.
In order to work properly, AI needs data. It is vital that the industry gathers more and shares more. In January 2019, the Economic Crime Strategic Board was established for this purpose in the UK, with data sharing as a priority.
The board is urging the finance industry to work closely with law enforcement and government agencies to thwart the threat and protect customers. Internal collaboration is key too. All company departments must communicate with each other effectively on data collection rather than leaving the task to IT specialists, assuming it's not their remit.
The shortage of cyber professionals renders the role of AI ever more important in the fight against financial crime. Ensuring that human expertise is most efficiently deployed - rather than spent on collecting data - will build competitive advantage. Using AI, financial institutions can combine static customer data, gathered from a customer or an external source, with behavioural data in the form of transactions, spotting unexpected behaviour and its potential significance.
But if banks are excited by the potential of AI, so too are their attackers. Financial crime is committed by increasingly sophisticated minds and technology.
It's clear that AI must be used widely to combat crime, but it must also be used correctly. Knowing the problems that AI can solve and having a clear picture of data and how it's being used are crucial. But with this must come an understanding of the ways AI is and will be used by criminals.
To find out more, go to https://content.baesystems.com/future-proof-banking