6 Questions for Edward Snowden
What Would You Ask the World's Most Famous Whistleblower?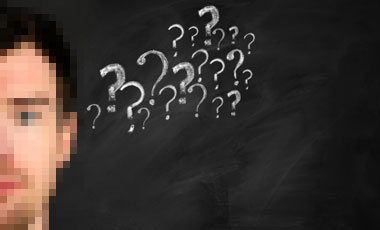 A June 17 chat with Edward Snowden, sponsored by the Guardian newspaper, answered questions from readers about his leak of the U.S. government's top-secret information collection programs [see IT Tools Available to Stop NSA-Type Leaks]. That chat mostly focused on the workings of the programs, with very few questions about his motivation.
See Also: Threat Horizons Report
But because we focus on information security and risk management, our questions zero in on understanding the character of an employee who poses an insider threat. What makes someone violate an oath to keep secrets secret?
What makes someone violate an oath to keep secrets secret?
We encourage you to share with us in the comment box below the questions that you would like to ask Snowden, as well as the answers you think he might give to your questions and ours. Also, let us know if you think the questions being asked here are the best ones to pose.
Seeking Answers
What steps that did not involve violating your oath to protect government secrets did you take to try to get the government to reveal programs you felt should be exposed?
You said: "I carefully evaluated every single document I disclosed to ensure that each was legitimately in the public interest. There are all sorts of documents that would have made a big impact that I didn't turn over, because harming people isn't my goal. Transparency is." What criteria did you use to determine which documents to disclose?
What does it say about the U.S. intelligence community that it didn't have processes in place to prevent a systems administrator from gaining access to classified information?
In answer to a question on whether others should leak classified information to improve the public's understanding of the U.S. intelligence apparatus, you said: "This country is worth dying for." Military analyst Daniel Ellsberg didn't flee the United States when he was exposed as the person who leaked the classified Pentagon Papers. If you feel that strongly, why don't you return to the United States to defend yourself against the charges you face?
Published reports say you may seek political asylum in Ecuador, which recently enacted legislation to restrict press freedoms. Do you understand that your flight to a country that has fewer freedoms than those offered by the United States could damage your cause?
What do you say to those in the information security community who contend your actions tarnish the reputations of systems administrators inside and outside of the government? How do you respond to their concerns that, as a result of your action, some may think that systems administrators can no longer be trusted to access sensitive information?
These are our questions; what are yours?