2 Wins for Banks, Customers
Recent Fraud Incidents Foiled by Detection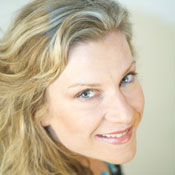 Both revealed a positive message: Financial institutions are winning some of the battles waged against them in the ever-growing financial-fraud war.
The first story: Officials in Delaware County, Pa., filed an insider fraud case linked to the attempted embezzlement of more $500,000 from Wachovia Bank and its customers.
How well are other institutions set up to detect similar insider schemes at their organizations?
Investigators linked one of Wachovia's financial specialists to fraudulent funds transfers totaling $574,314.69. The employee, who worked for Wachovia from February 2008 to March 2009, pushed unauthorized transfers from customer accounts, usually held by senior citizens, to numerous personal accounts he had set up. [See Bank Catches Alleged Fraudster.]
But the scheme didn't get far. Wachovia, which merged with Wells Fargo [$1.4 trillion in assets] in January 2009, detected the fraud, stopped the transfers and notified authorities.
"We uncovered the unauthorized transactions through our own internal investigation and brought it to the attention of law enforcement in 2009," says Barbara Nate, a spokesperson for Wells Fargo. "Any customers that were affected have already been made whole."
This is one the industry can put in the "win" corner, and it's a refreshing story to read.
How well are other institutions set up to detect similar insider schemes at their organizations? It's a fair question and one many are likely asking themselves in the wake of the Wachovia-Wells' triumph. In fact, we know some of our readers asked that very question internally after seeing the story this week. Their common question: "What do we have in place that would identify an internal fraud such as this, and do we need to evaluate our current processes?"
The second story of note: Retailers and financial institutions connected the dots in a card-skimming scheme involving hundreds of thousands of dollars in unauthorized debit and credit transactions that carried on for at least 10 months. [See Skimming Stopped by Bank, Merchants.]
A U.S. District Court in Orlando, Fla., has now charged two suspects for their involvement in a pay-at-the-pump skimming scheme linked to the compromise of at least 175 credit cards in central Florida.
But the duo's scam was nixed after banks' transactional systems and retailers' in-store surveillance detected the fraud.
Chase Bank, one of the affected institutions, notified Seminole County, Fla., authorities after a customer's account was hit with charges at an Orlando Target store totaling $73,577.27. In July, Target confirmed fraudulent transactions had been conducted at several of its central Florida locations. Best Buy, Home Depot and Wal-Mart also reported fraudulent activity.
Had this pair not continually hit the same retailers in the same geographic area, their scheme may have flown under the radar. Luckily, their brazenness got the best of them.
I found this story to be especially positive: It highlights the good work that can be done when card issuers and retailers work in tandem. I hope we see more of that kind of collaboration going forward. When it comes to fighting card fraud, collaboration, quite frankly, is a necessity.