BAI Insights: The Growth of Mobile Banking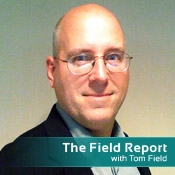 I attended a panel discussion on the topic this week, and I was enlightened by how quickly - in two years, really - this new service has swept through banking.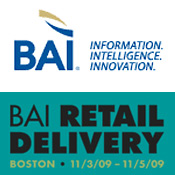 "Mobile banking is a mainstream phenomenon," says Doug Brown, senior vice president of E-Commerce Channels, ATM and Customer Service at Bank of America, one of the mobile pioneers. In just two years' time, Brown says, BoA has attracted 3.5 million mobile banking customers who conduct 10 billion mobile transactions annually.
'Mobile may be the world's first ubiquitous technology.'
And with the advent of the iPhone and other smart devices, BoA now offers mobile services to 900 different kinds of handsets.
Contrary to popular belief, mobile banking is not just the fancy of the younger banking customers, Brown says. The service appeals across the customer demographics. "Everyone is looking at [mobile banking] as a tool to gain control of their personal finances."
Prakash Hariramani, Senior Business Leader, Global Product Innovation, Visa, Inc., points out that with 4 billion mobile devices in service globally - twice as many devices as there are Visa cards -- "Mobile may be the world's first ubiquitous technology."
From Visa's perspective, customers are flocking to mobile banking to check balances, but the real opportunities will come when the doors open wider to payments - point of sale and remote - as well as to becoming vehicles for transfers, alerts and notifications.
"To get to a tipping point," Hariramani says, "we do need better collaboration from the stakeholders" - phone services, financial institutions and technology service providers.
This collaborative model is currently being tested in Bangalore, India, where Citibank is piloting a mobile payments project involving Vodophone, Mastercard and ViVOtech, Inc. Since this past June, 3000 customers have been involved in the project wherein "They now use the phone as their payment mechanism," sais Citibank's Jamie Punishill.
It's a challenge to get so many different stakeholders to cooperate Punishill says - because previously each player thought it could disintermediate the other in the competitive mobile space. But this collaboration is necessary and must be seamless to be effective in attracting - and keeping - customers.
"It takes an awful lot of cooperation before we can ask consumers to change their behavior."