Cryptocurrency Fraud , Cybercrime , Fraud Management & Cybercrime
Bitcoins With Alleged Links to Silk Road Appear on the Move
Researchers Tracking Movement of Nearly $1 Billion in Cryptocurrency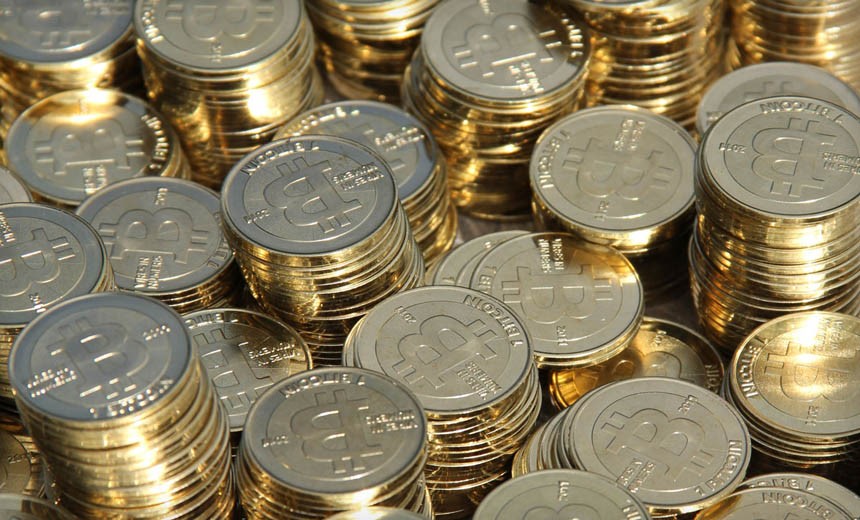 Researchers are tracking the movement of nearly $1 billion in cryptocurrency that recently moved from a mysterious digital wallet, which may have ties to the notorious darknet marketplace Silk Road that law enforcement shuttered in 2013, according to multiple reports released this week.
See Also: Now OnDemand | C-Suite Round-up: Connecting the Dots Between OT and Identity
On Tuesday, researchers found that 69,369 in bitcoins, worth slightly over $1 billion in current market prices, had been moved from a digital wallet address. This particular wallet had the fourth highest total of any bitcoin address currently in circulation, says Tom Robinson, the co-founder and chief scientist at Elliptic, a U.K. firm blockchain firm that that tracks cryptocurrency transactions.
In the Elliptic analysis, Robinson notes that a cryptographic key associated with this particular digital wallet, and which is needed to access the bitcoins, has been reportedly circulating in underground forums for some time, according to the report.
"If genuine, cracking the password on this file would allow these bitcoins to be moved," Robinson notes.
The Elliptic report dovetails with another analysis posted Wednesday by Alon Gal, co-founder and CTO of security firm Hudson Rock, who has also been tracking the same movement of bitcoins from this digital wallet.
UNBELIEVABLE - Someone was able to crack the password of the Bitcoin wallet I reported on only a short time ago and spend the $1,000,000,000 that was inside it!https://t.co/cEcdGcYzfI pic.twitter.com/XfBbkj1mHJ

— Alon Gal (Under the Breach) (@UnderTheBreach) November 3, 2020
In its blockchain analysis, Elliptic found that this mysterious digital wallet is allegedly connected to the Silk Road darknet market, although the exact owner of the cryptocurrency is not known. The wallet itself has mostly been dormant since 2013, although there has been sporadic activity since that time.
"Who owns this address? Well through blockchain analysis we can determine that these funds likely originated from the Silk Road," Robinson says. "They left the Silk Road's wallet back on May 6th, 2012 when they were worth around $350,000 and then remained dormant for nearly a year, before being moved to the [current digital wallet] address in April 2013."
Silk Road
The Silk Road darknet marketplace first opened in 2011 and quickly turned into a forum for the distribution of illegal drugs, computer hacking services, fake identifications and firearms. At its peak, the U.S. Justice Department estimated that the forum had more than 100,000 customers and its operators took a cut of all the transactions that happened on the platform. Money laundering services were also provided (see: Former 'Silk Road' Associate Pleads Guilty to Lying to Feds).
Ross Ulbricht, who was known by the online pseudonym "Dread Pirate Roberts," helped found Silk Road with others in January 2011 and was arrested in October 2013, when law enforcement shut down the marketplace. Ulbricht himself was later sentenced to life in federal prison.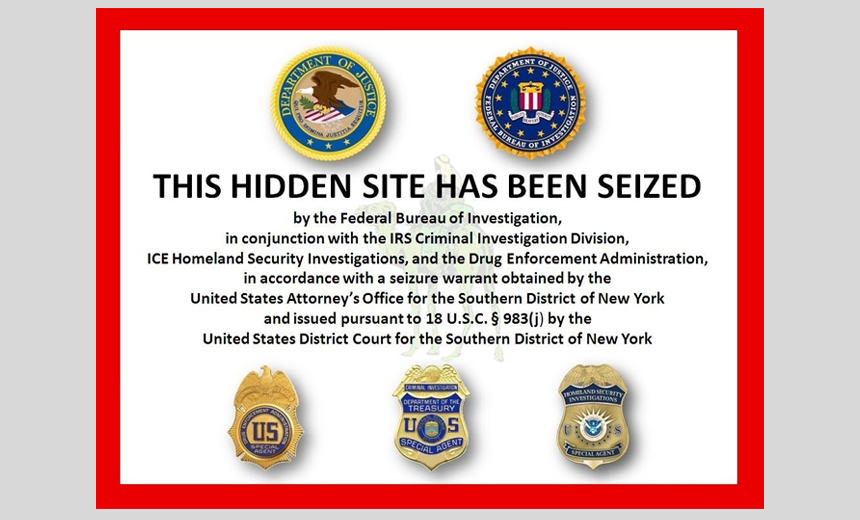 The Silk Road darknet site was shut down by law enforcement in 2013 (Source: FBI)
After authorities closed the original Silk Road, the FBI seized 174,000 bitcoins from Ulbricht, worth about $105 million at the time. The cryptocurrency was later sold at auction (see: Own a Piece of Bitcoin History).
In the Elliptic analysis, Robinson notes that total commissions earned by the Silk Road during its time in operation are believed to have totaled around 614,000 bitcoins, which means that some 440,000 bits coins remain unaccounted for at this time.
"It's unlikely that it would all have been kept by Ulbricht - he likely had significant expenses in running the marketplace and probably sold some of these bitcoins for U.S. dollars on exchanges," Robinson notes. "However there has always been the suspicion that proceeds of the Silk Road may remain in circulation."
Mysterious Transaction
In the report, Robinson notes the digital wallet that held some of the bitcoins allegedly associated with the Silk Road has been inactive for years, except for a brief transaction in 2015. It's possible an associate of Ulbricht could have moved the bitcoins out of the wallet this week since it would be nearly impossible for Ulbricht to conduct such as transaction from federal prison.
There's also the possibility the digital wallet could have been hacked recently using the cryptographic key, Robison notes.
In his analysis, Gal came to the same conclusion.
"It was either the person who cracked the password or the original owner who may have noticed the recent articles about his wallet being circulated among hackers," Gal noted.
In a report issued in October, Europol, the EU's law enforcement intelligence agency, noted that bitcoins and other cryptocurrencies, such as monero, remain a popular way for cybercriminals to hide their illicit activity. At the same time, more and more hackers are targeting vulnerable digital wallets and virtual exchanges to steal cryptocurrency (see: Criminals Still Going Crazy for Cryptocurrency ).