Enterprise Mobility Management / BYOD
Bickering Over Trump's Mobile Device Use Intensifies
Republicans Reject Democrats' Request for Probe on President's Cybersecurity Practices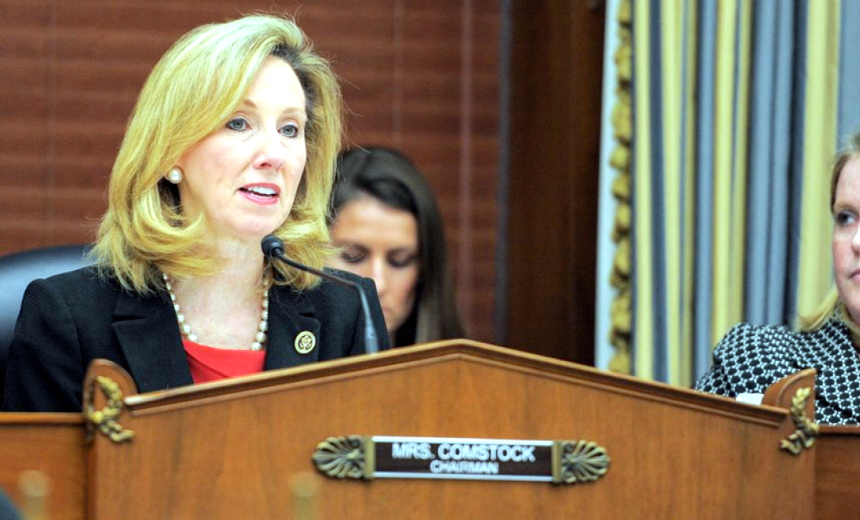 A war of words is escalating between Democratic and Republican lawmakers over President Trump's reported use of an unsecured Android mobile device to post messages on his personal Twitter account, @realDonaldTrump.
See Also: 57 Tips to Secure Your Organization
Democratic members seek congressional inquiries on the matter, contending that if the president is, indeed, using an unsecured device, it could be hacked and create potential national security crises. Republicans - who as the majority party in Congress determine what gets probed - dismiss the Democrats' contentions, saying they're just making political hay.
Evidence or Not?
One of those dismissals came from Rep. Darin LaHood, R-Ill., who rejected Democratic claims that Trump uses an unsafe phone to tweet.
"There is no evidence that President Trump is using his personal phone," LaHood said at a House Science, Space and Technology Research and Technology Subcommittee cybersecurity hearing on Feb. 14. "In contrast to what was said (by Democratic lawmakers), The New York Times has reported that he traded in his Android for a secure, encrypted device, authorized by the Secret Service, which is protocol for all presidents. And, he is abiding by that protocol, having an authorized phone."
The New York Times published the article LaHood cited, Trump Embraces the Look of the Presidency on Inauguration Day, Jan. 20. The story notes:
"Staff members have swapped out a new encrypted phone for his Android cellphone - his electronic Linus blanket - which had hundreds of numbers of associates from whom he seeks advice. One friend of Mr. Trump said that his aides and security officials did not want him to text, and that some are urging him to forgo his personal Twitter account - a staple of his campaign - to use only the official @POTUS handle created by Mr. Obama's team and controlled by staff members."
Trump continues to use both Twitter accounts.
LaHood also cited another story posted a day earlier, A Trump Administration, With Obama Staff Members Filling In the Gaps, in which the New York Times reported, citing "people close to the transition, [that Trump] has traded in his Android phone for a secure, encrypted device approved by the Secret Service with a new number that few people possess."
Conflicting Stories
But on Jan. 25, the newspaper posted another article, That Old Phone Trump Uses for Twitter Could Be an Opening to Security Threats, that said Trump "has been using his old, unsecured Android phone to post on Twitter since moving to the White House last week."
And another Times story published that same day, A Homebody Finds the Ultimate Home Office, states:
"Mr. Trump's wife, Melania, went back to New York on Sunday night with their 10-year-old son, Barron, and so Mr. Trump has the television - and his old, unsecured Android phone, to the protests of some of his aides - to keep him company."
Other publications, including Fortune, also contend the president uses the Android, specifically a Samsung Galaxy S3.
Silent White House
Seeking to clarify the discrepancies in news reports, Information Security Media Group reached out to the White House press office, but did not immediately receive a reply to an inquiry on whether Trump continues to use the Android device to post tweets.
A spokesman for LaHood did not respond to a question about whether the congressman has direct knowledge from the White House on the type of mobile devices the president uses.
The verbal battling between the two parties surfaced at the hearing when the House Science Committee's ranking member, Rep. Eddie Bernice Johnson, D-Texas, complained about an anonymous comment appearing on the news site The Hill from a Republican committee staffer who accused committee Democrats of being lax on cybersecurity, including not wanting the committee to investigate breaches at the Office of Personnel Management and the Federal Deposit Insurance Corp. The complaint surfaced after Johnson and two Democratic committee colleagues send a letter to the panel's chairman, Lamar Smith, R-Texas, seeking an investigation into the Trump administration's cybersecurity practices.
At Tuesday's hearing, one of the Democratic co-authors of the letter, Rep. Don Beyer of Virginia, introduced two documents he said dispute what he called "alternative facts" that Democrats didn't support the OPM and FDIC investigations. One letter was a request from Beyer to the panel's chair that the committee should investigate the OPM hack. The other was his statement made at the hearing on the FDIC breach supporting the inquiry.
Democrats' Hash Assessment
Besides the reported use of the Android phone, Beyer listed other Trump administration developments that he claims raise cybersecurity concerns. Those include the delay in issuing a heavily revised cybersecurity executive order and the departure of White House CISO Cory Louie. He also expressed concern regarding the president's conversations about the North Korean missile launch held at an unsecured restaurant at Trump-owned Mara-a-Lago resort, where diners took photographs of Trump and his guests, including Japanese Prime Minister Shinzō Abe.
"These actions give the appearance that the Trump administration's cybersecurity policies are in disarray and that the personal cybersecurity practices of the president and senior staff are both unwise and insecure," Bayer said.
Bayer and other Democrats have argued that the Republicans are hypocritical because the GOP lawmakers held a number of committee hearings on Hillary Clinton's use of private emails servers while she was secretary of state but yet they won't investigate the president's cybersecurity practices. Republicans, including the subcommittee's chairwoman, Rep. Barbara Comstock, R-Va., pointed out that Democrats opposed the Science Committee's investigation into the Clinton server.
Republican Response
"I'm sure [full committee chairman Lamar Smith, R-Texas] welcomes your newfound interest in oversight," Comstock said at the hearing, as she entered into the record Smith's letter responding to the Democrats and statements from Beyer critical of the Clinton email server hearings.
Bayer responded that his objection to the Clinton hearing was directed at the Science Committee because about a half-dozen other panels plus the FBI had conducted investigations into Clinton's email server use.