Artificial Intelligence & Machine Learning , Blockchain & Cryptocurrency , Cloud Security
The Best of RSA Conference 2018 APJ
A Guide to Video Interviews With Thought Leaders at This Year's Event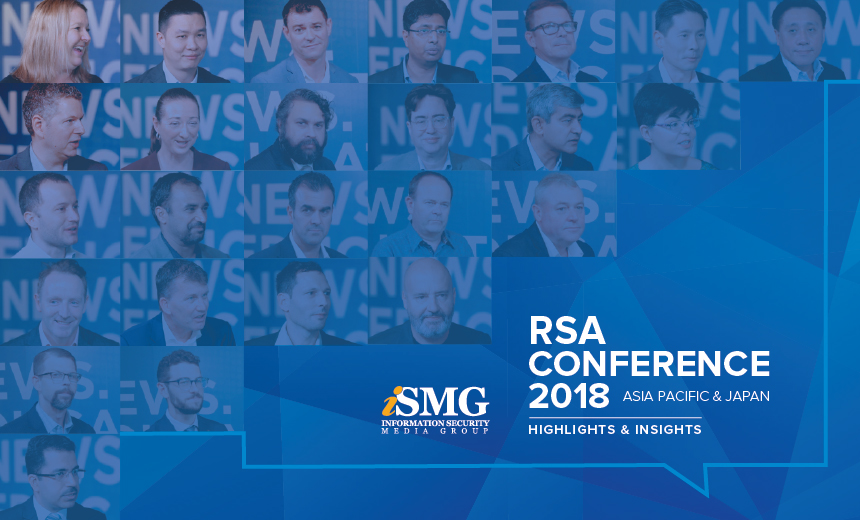 Similar to its sister conference in San Francisco, the RSA Conference 2018 Asia Pacific & Japan, which was held in Singapore, saw its fair share of thought leadership and innovations. It featured regionally important topics of interest and concern.
See Also: Live Webinar | Cyber Resilience: Recovering from a Ransomware Attack
Varun Haran and Jeremy Kirk of Information Security Media Group conducted dozens of video interviews with security experts from around the globe who gathered at the event. The conversations covered a broad range of timely subjects, ranging from incident response to cloud security, and addressing emerging technologies, such as blockchain and artificial intelligence.
Check out our RSA Conference 2018 Asia Pacific & Japan compendium for a crash course on the global cybersecurity agenda.
Here's a sampling of the thought leaders who sat down for interviews:
Steven D'sa, director of Mandiant services in Southeast Asia, who spoke on the importance of the timing of incident response activities;
Amit Zavery, executive vice president of Oracle's cloud and middleware platforms, who addressed the future of cloud security and the role artificial intelligence and machine learning are poised to play;
Bryce Boland, former CTO in APJ for FireEye, who spoke about what AI means for both attackers and defenders;
Ian Yip, McAfee's CTO for Asia Pacific, who shared his views on how blockchain could potentially improve identity and access management;
Laurence Pitt, global security strategy director at Juniper Networks, who spoke about feasible use cases for blockchain technologies in cybersecurity;
Damien Smith, cyber defense transition leader at ANX Bank, who described how big data can help detects APTs;
Gai Brodtmann, Australian Member of Parliament, who spoke about securing critical infrastructure.
So if you weren't able to attend, these videos offer a valuable opportunity to get caught up on what the experts were talking about at this important event.
Also, be sure to check out our dedicated page for RSA Conference coverage.