Belden Buys Tripwire for $710 Million
Deal Signifies Trend of Melding Security Into IT Wares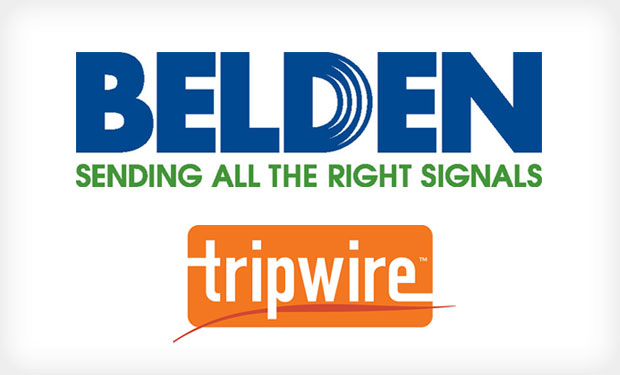 Networking and cable products maker Belden' purchase of security provider Tripwire signifies an emerging trend in which IT security is being fused into technology wares.
See Also: 57 Tips to Secure Your Organization
In announcing the $710 million acquisition on Dec. 9, Belden CEO John Stroup said the St. Louis-based company will incorporate Tripwire technology into selected Belden products.
Dwayne Melancon, Tripwire chief technology officer, characterizes the incorporation of Tripwire technology into Belden wares as "indicative of a macro trend" in which the distinction between information technology and information security is fading. "IT security is part of a bigger conversation," Melancon says.
Foundational security controls need to be blended into the IT wares themselves as manufacturers produce them, Melancon says. As a business partner, Belden already had incorporated Portland, Ore.-based Tripwire's technology into its product offerings.
Dwayne Melancon discusses the melding of IT and IT security.
For example, Belden networking products used by electric utilities incorporate Tripwire tools to monitor critical controls systems to ensure they are secure and comply with approved processes. "That kind of a model, where we just instrument critical infrastructure against objective standards, is something that we will continue to replicate after the acquisition," Melancon says.
The incorporation of Tripwire technology into Belden products should accelerate after the acquisition is completed, which is expected during the first quarter of 2015. "Apparently, Belden realized the value in the relationship so quickly, they acquired Tripwire," says Shirley Inscoe, senior analyst at the consultancy Aite Group, which focuses on business, technology and regulatory issues.
Start of a Trend?
Inscoe expects other IT product companies to acquire security providers. "It seems logical, as cyberthreats continue to increase in velocity and complexity," she says. "The danger will be if the firms are acquired and research and development is reduced. Because these threats do morph and change, continued investment will be necessary just to maintain current levels of security."
Melancon says the acquisition by Belden should have little impact on Tripwire's customers, adding that Tripwire would continue to operate as a separate unit.
Belden, which had $2 billion in revenue in 2013, provides a wide range of products, including production, distribution and connectivity systems for TV broadcasters and cable and satellite companies. It furnishes infrastructure and connectivity products for local area networks, data centers and access controls. The company also custom builds signal transmission systems and provides connectivity offerings for industrial systems.