BBB Reports Phishing Scam
Fake E-Warning Contains Malicious Attachment and Link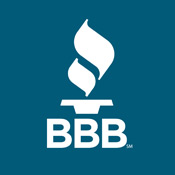 The Better Business Bureau has issued a scam alert about phishing e-mails that claim to be from the BBB.

The e-mails, which ask consumers to act on a "recently filed complaint," contain malicious attachments, according to the BBB. "This is a scam - BBB does not send complaints as attachments via email," the BBB stated.

The fake e-mails appear to come from "risk@bbb.org," "alert@bbb.org" and "server@bbb.org."

"The e-mail appears to direct the recipient to the BBB website, but actually directs them to an outside link," the alert states.

The BBB urges recipients to report receipt of the e-mail to BBB's Scam Source.
Tactics Prey on Consumer Fears
According to the American Bankers Association, phishing schemes that involve misinforming consumers about trouble with their accounts are on the rise. [See Beware New Banking Scams.]
In late August, Wells Fargo Bank alerted customers of smishing attacks to mobile phones that attempted to get bank details about Wells accounts. [See Smishing Scam Targets Wells Fargo.]
The ABA offers the following tips:
Never give out personal or financial information in response to an unsolicited phone call, fax, e-mail or text.
Contact the bank [or organization] to confirm the legitimacy of any e-mail that asks for personal or financial information.
Make sure websites are secure. Check for padlocks or key icons at the bottoms of Internet browsers. Most secure Web addresses also use "https."
Report suspicious activity to the Internet Crime Complaint Center, a partnership between the Federal Bureau of Investigation and the National White Collar Crime Center.