Banks Seek Reprieve from Durbin
Associations Push Fed to Up Interchange Incentive for Debit Fraud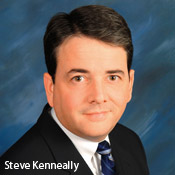 Six months after rallying behind a small business bill that ultimately met defeat, financial leaders have new hopes for numbing the interchange-fee sting of the Durbin Amendment.

The controversial amendment to the Dodd-Frank Wall Street Reform and Consumer Protection Act, introduced by Sen. Dick Durbin, D-Ill., calls for the Federal Reserve to significantly cut interchange fees card-issuing banks and credit unions collect on debit transactions.

Banking groups are now focusing their attention on the fraud-prevention portion of Durbin - an interchange-fee incentive offered by the Fed for investments card issuers make in technologies and solutions to curb debit fraud. [See The Durbin Amendment and Fraud.]

On Sept. 30, nine industry associations submitted a comment letter to the Fed, suggesting the Fed increase the fraud-prevention fee incentive from 1 cent to somewhere between 4 cents and 5 cents. The groups include the American Bankers Association, The Clearing House Association, The Clearing House Payments Company, the Consumer Bankers Association, the Credit Union National Association, The Financial Services Roundtable, the ICBA, the Midsize Bank Coalition of America and the National Association of Federal Credit Unions.

"We just feel like the current amount is a little small, and this goes back to one of the fundamental problems ICBA has had with the Durbin carve-out," says Cary Whaley, who focuses on risk and fraud prevention for the Independent Community Bankers Association.
Beyond Legislation
Industry response to the interchange reduction has been extreme. Bank of America was the first to step out, saying it plans to tack an additional $5 fee onto to debit transactions for basic accountholders, a way to compensate for lost revenue.

Though the Durbin amendment only affects card-issuing institutions with more than $10 billion in assets, community bank and credit union leaders say it's only a matter of time before the interchange fee cap overshadows all card issuers, significantly cutting in to the revenue all card-issuing institutions generate from signature debit.

"If the government is allowed to set a cap rate, that rate is going to become the standard for everyone in the industry," says Dillon Shea, regulatory affairs counsel for the NAFCU. "We expect the capped fee and the uncapped fee to eventually be the same."

ICBA's Whaley says expenses associated with debit fraud prevention were not adequately measured when the 1-cent provision was set. "Fraud prevention costs are much higher," he says. And while community banks are currently exempt from the interchange cap, since most fall below $10 billion in assets, they are not exempt from Durbin's routing and exclusivity provisions, which take effect in April.

All debit card issuers now must offer retailers network options for routing debit transactions. So, a single debit card now must offer at least two unaffiliated network choices. "The network that has the lowest cost is going to win," Whaley says. "We are already hearing from card brands that they are lowering interchange on those transactions."

Given all of those factors, the 1-cent adjustment for fraud prevention, ultimately, is not enough. Investments in neural networks and monitoring systems will exceed the 1-cent offer, especially for smaller card issuers that don't have high transaction volumes.

Steve Kenneally, who works in the ABA's Center for Regulatory Compliance, says the industry agrees a single penny will not encourage financial institutions to pursue and invest in new fraud-prevention solutions. "Why would they invest in technologies that they can't get reimbursed for?" he asks. "If the rate is not increased, it won't be good for the industry. It will put a damper on the spending for anti-fraud technologies, because financial institutions simply won't be able to afford it."
Movement in Congress?
In May, bankers thought they might have found a silver lining, when a proposal introduced by Sen. Jon Tester, D-Mont., better known as the Tester bill [S. 575], asked Congress to grant the Fed two years to review the impact a debit-interchange reduction could have on the economy. If passed, Tester's amendment would have crippled or at least stalled the 21-cent ceiling the Fed placed on debit interchange Oct. 1. But the bill failed.

Now, banking leaders are getting support from legislators who call the Fed's oversight of fee revenue the equivalent to government price-fixing.

On Oct. 12, Representatives Jason Chaffetz, a Utah Republican, and Bill Owens, a Democrat from New York, introduced a plan to repeal Durbin's debit interchange price provisions. Some have suggested the proposal won't likely pass, given the debates in Congress that have already surrounded Dodd-Frank and Durbin.

But industry pundits say they vehemently support the proposal to repeal Durbin. In the end, they say, the new interchange structure is set up to force banks and credit unions to lose money. "If you told 7-11 that they could only charge 75 cents for a soda, instead of a buck 50, who would be surprised if they increased the cost of milk?" asks the ABA's Kenneally. "I think that's why banks are frustrated. They're trying to explain their business here, and why they have to be profitable."