Bank vs. Business: Judge Rejects Motions
No Arbitration to Settle Question of 'Reasonable Security'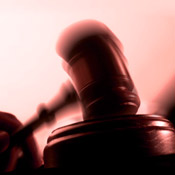 The judge in the PlainsCapital Bank case struck down the bank's requests to waive a jury trial and to move the case to arbitration.

Judge Amos Mazzant, U.S. Magistrate Judge in the U.S. District Court, Eastern District of Texas, says in his one-page order that he is denying the motion to strike the jury, calling the request "premature." Judge Mazzant also found that the bank's motion to compel arbitration as an alternative to the motion to strike jury demand "is not appropriate."

This case began when PlainsCapital, a $4.4 billion bank headquartered in Dallas, filed suit against Hillary Machinery Inc., following a series of incidents that began last November, when cyber thieves made a series of ACH and wire transactions that totaled $801,495 from Hillary's bank account.

The bank was able to retrieve about $600,000 of the money, but when Hillary subsequently sent a letter requesting that the bank refund the remaining $200,000, PlainsCapital responded by filing a lawsuit in U.S. District Court for the Eastern District of Texas. The lawsuit requests that the court certify that PlainsCapital's security was, in fact reasonable, and that it processed the wire transfers in good faith. Hillary filed a countersuit in February, saying it would not be bullied by the bank, and has since then moved its business accounts to another bank in Texas, citing security as a factor.

Patrick Madden, Hillary Machinery's legal counsel, says the company is very pleased with the judge's ruling. "It is not dispositive of the rest of the case," he says.

Madden says this ruling does not get to the "guts" of the case, which is set to be heard on March 7, 2011 in the U.S. District Court, Eastern District of Texas.

When contacted for comment on the ruling, PlainsCapital's spokesperson John Floeter says the bank did not have a comment on the ruling.