Bank Settles Suit Against Customer
PlainsCapital Bank, Hillary Machinery Settle Dispute Over Fraud Losses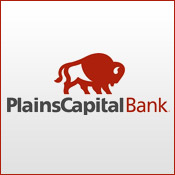 PlainsCapital Bank has settled its lawsuit against its own customer, Hillary Machinery.

Terms of the settlement were not disclosed, but the principals announced the agreement on May 19. This settlement comes just days after the judge in the case struck down Dallas-based PlainsCapital's request to move the case into private arbitration.

This legal dispute began last fall, after cyber criminals transferred more than $800,000 from Plano, Texas-based Hillary Machinery's PlainsCapital bank account via ACH and wire transfers.

After the theft, Hillary and PlainsCapital were able to recover about $600,000 of the funds, which were sent to eastern Europe.

When asked to repay the remaining $229,000, PlainsCapital responded by filing a lawsuit against Hillary, asking the judge to declare that the bank's security measures were "reasonable."

In a countersuit, Hillary charged that the bank didn't catch the irregular wire transfers and ACH transactions made to Europe over a weekend. Hillary has since moved its business accounts to a different bank. The case came to symbolize the growing conflict between banking institutions and business customers over responsibilities in cases of corporate account takeover.

PlainsCapital did not have a comment on the case or settlement. Patrick Madden, the lawyer representing Hillary Machinery, says only that the case was settled, and he could not provide further comment. Hillary's web pages that chronicled the case, a timeline of the cyber crime and government regulations and guidance regarding information security protocols that regulators recommended institutions use has now been taken down off of Hillary Machinery's website.