Bank Fraud Ringleader Sentenced
5-Year Scheme Involved TD, Citizens, Wachovia Banks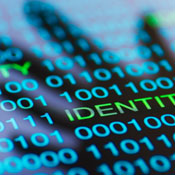 The leader of a bank fraud and identity theft scheme in Pennsylvania that targeted top-tier financial institutions and their customers has been sentenced to more than eight years in prison for his crimes.
See Also: Live Webinar | Remote Employees & the Great Resignation: How Are You Managing Insider Threats?
Although that sentence is steeper than in many similar ID theft cases, one legal expert says the case merited an even harsher sentence.
A federal judge in the Eastern District of Pennsylvania sentenced Andre Davis of Sicklerville, N.J., to 102 months in jail for the lead role he played in the scheme. Davis' main accomplice in the scheme, Mike Knox of Philadelphia, was sentenced to 94 months.
Both pleaded guilty to multiple charges tied to bank fraud and ID theft, admitting to roles they played in the nearly five-year scheme that defrauded more than 90 customers at TD Bank, Citizens Bank, Wachovia Bank and PNC Bank.
In addition to jail time, Davis and Knox also were sentenced to five years of supervised release with 200 hours of community service. Davis was ordered to pay a $4,000 for special assessment and $466,000 in restitution; Knox was ordered to pay $1,500 for special assessment and $278,000 in restitution.
Tough Enough?
Sam Imandoust, a legal analyst for the Identity Theft Resource Center, says the sentencing, especially for the ID theft charges, should have been harsher.
"Mr. Davis was sentenced 78 months for only four counts of bank fraud, but only 24 months for 35 counts of aggravated identity theft," Imandoust says.
Despite increasing concerns about ID theft and the need for tougher punishments, Imandoust says sentencing in these types of cases continues to fall short.
"The statutory maximum for one conviction for bank fraud is 30 years, while the maximum punishment for one conviction for aggravated theft is two years," he says. "Considering that identity theft is such a common prerequisite to bank fraud, raising the punishment for aggravated identity theft crimes might be a great way to crack down on both identity theft crimes and bank fraud crimes."
Still, Imandoust says the sentencing does reflect some positives for the fight against ID theft and financial fraud.
"This particular case may not indicate any increased severity in identity theft sentencing, but it does appear to be an instance where the prosecution filed charges that have a significantly higher penalty available," he says. "But stricter punishments for identity theft itself may be something that should be discussed by legislators."
The Scheme
The elaborate scheme involved recruiting bank employees, who provided personally identifiable information about account holders, and check runners, who used the stolen account information and IDs of the accountholders to make fraudulent cash withdrawals at bank branches.
Davis, the accused leader of the scheme, recruited four bank employees to intercept information about accountholders, according to court records. Two of those former employees, Latasha Snead and Talayah Little, were charged as co-conspirators and pleaded guilty, admitting to the roles they played in stealing bank customers' names, Social Security numbers, addresses, dates of birth and driver's license numbers. Snead was sentenced in April to 33 months; Little is awaiting sentencing.
One other co-conspirator, Keith Ennis, who was hired as a check runner, also pleaded guilty to using stolen identities to make fraudulent cash withdrawals.
In total, authorities believe $956,000 was fraudulently withdrawn from accounts between 2005 and 2010.
The sentencing memos provided to the court for the charges against Davis and Knox contained testimony from victims who had their identities stolen in the scheme. Prosecutors used the testimony in their arguments before the court advocating steeper sentencing.