Bank of America Denies Breach
Detroit Cardholders Likely Affected by Third-Party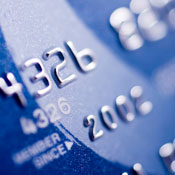 Bank of America branches in Greater Detroit were reportedly flooded this past weekend, after several BofA debit cardholders noticed fraudulent transactions on their accounts.

According to one local news report, the incident involves more than $100,000 in fraudulent debit transactions. Over the weekend, Detroit BofA branches were working to assess the geographic breadth of the incident, the news report states. How the cards may have been compromised, such as via a skimming attack, also was not known.

BofA spokeswoman Diane Wagner says BofA has not released any information about debit fraud, adding, "There was no breach at Bank of America."

BofA does not provide details about potential debit compromises, Wagner says. "If we think a customer's card has been compromised at a third-party location, we'll block and reissue the card, which is what we did in this case," she says.

"Security for our customers is a top priority, and our objective is to protect our customers and the bank," Wagner says. "As standard procedure, if we see misuse or the potential for misuse of a customer's card, we will notify the customer and monitor and/or reissue their card."

Cynthia Thompson, director of education and professional services for The Payments Authority, a regional payments association in Michigan affiliated with NACHA, says the association heard reports last week of local BofA branches being overwhelmed with customers who believed their debit cards had been compromised. "Something happened," she says, "I'm just not sure what. I don't know if it was an internal breach or if their system was compromised from an outside source."

BofA is not a member of The Payments Authority in Michigan. "If they were a member, we would get involved," Thompson says. "This is something they will likely handle internally."