Atos to Acquire Bull for $844 Million
Purchase Will Enhance Atos' Cybersecurity Offerings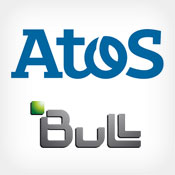 Atos, an international information technology services company based in France, has announced its intention to purchase Bull, a Paris-based enterprise data firm, for approximately $844 million, or 620 million euros. Atos says the purchase will help it enhance its cybersecurity and big data offerings.
See Also: Live Webinar | Navigating the Difficulties of Patching OT
Atos intends to create a big data and cybersecurity unit under the Bull brand. "The objective is to leverage Atos' global reach and existing operations in those segments with Bull's unique expertise in cybersecurity and in high-performance computing," the company says. The acquisition will enable the newly created cybersecurity entity to benefit from in-house research and design, patented technologies and specifically designed cybersecurity and cloud security hardware and software products, Atos says.
"Bull's highly recognized teams in advanced technologies such as high computing power, data analytics management and cybersecurity ideally complement Atos' large-scale operations," says Thierry Breton, chairman and CEO of Atos.
The transaction will enhance Atos' offerings in the manufacturing, healthcare and public sector, and will extend the company's presence mainly in France but also in Iberia, Poland, Africa and Brazil, the company says.
Atos had 2013 annual revenue of 8.6 billion euros; it has 76,300 employees in 52 countries. Bull employs about 9,200 in more than 50 countries, with more than 700 staff totally focused on research and development. In 2013, Bull recorded revenue of 1.3 billion euros.
Earlier this year, in another major acquisition involving cybersecurity players, breach detection provider FireEye acquired incident response and remediation services company Mandiant for $1 billion in stock and cash.