Cloud Security , Cyberwarfare / Nation-State Attacks , Fraud Management & Cybercrime
As TikTok Negotiations Continue, US App Ban Gets Delayed
Oracle and Walmart Could Take 20% Pre-IPO Share of US 'TikTok Global' Spinoff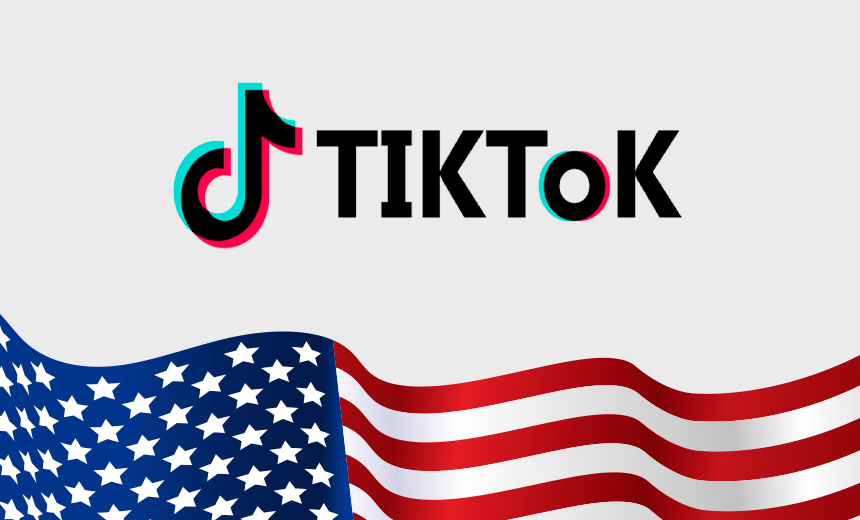 TikTok and WeChat both received reprieves over the weekend that helped avert disruptions of the social media apps in the U.S.
See Also: Live Webinar | Cyber Resilience: Recovering from a Ransomware Attack
On Saturday, President Donald Trump said he continued to back ongoing negotiations between TikTok, which is owned by Beijing-based ByteDance, and two U.S.-based firms: technology giant Oracle and retail giant Walmart. According to the most recent terms of the deal being negotiated, the two U.S. firms would control 20% of a new, U.S.-based TikTok operation, with the rest being owned by its Chinese parent company.
"I have given the deal my blessing, if they get it done that's OK too, if they don't that's fine too," Trump told reporters on Saturday, The Wall Street Journal reports.
Trump also claimed that the deal would see ByteDance create a $5 billion education fund in the U.S. In response, ByteDance said that was the first it had heard of such a fund. Details of the deal released by the parties concerned, however, suggest that Trump mistook a statement saying that TikTok's new U.S. firm would ultimately contribute $5 billion in tax dollars.
In light of the negotiations, Commerce Secretary Wilbur Ross said a ban on downloading TikTok's mobile app in the U.S., set to take effect on Sunday at 11:59 p.m., would be delayed by seven days. As a result, TikTok's 100 million U.S. users can continue to download the app, including updates and security fixes.
The Chinese multipurpose messaging, social media and mobile payment app WeChat, built by Shenzhen-based Tencent, was also due to be banned Sunday night. But that, too, was delayed as a result of a federal court injunction.
TikTok Deal Still Taking Shape
While TikTok has yet to agree on a final deal with U.S. technology firms or to get the deal approved by the Trump administration, the shape of the emerging deal suggests that it fails to meet the main prerequisite the president articulated as recently as last week: that TikTok sell its U.S. operations to an American buyer (see: TikTok's Response to Trump? Let's Make a Deal).
Instead, the current deal would see ByteDance controlling 80% of TikTok's U.S. operations.
"As part of this proposal, Oracle will become our trusted technology provider, responsible for hosting all U.S. user data and securing associated computer systems to ensure U.S. national security requirements are fully satisfied," TikTok said in a Saturday statement.
TikTok says that Oracle - and also Walmart, if it chooses to do so - could partake in "a global pre-IPO financing round in which they can take up to a 20% cumulative stake in the company." TikTok also promised to expand its U.S. headquarters and create 25,000 new jobs across the country, although it offered no specifics for how that might happen.
On Saturday, Oracle said it would take a 12.5% stake in a new entity called TikTok Global and store all U.S. data for TikTok.
"As a part of this agreement, TikTok will run on the Oracle Cloud and Oracle will become a minority investor in TikTok Global," Oracle CEO Safra Catz said in a statement. "Oracle will quickly deploy, rapidly scale and operate TikTok systems in the Oracle Cloud. We are 100% confident in our ability to deliver a highly secure environment to TikTok and ensure data privacy to TikTok's American users and users throughout the world. This greatly improved security and guaranteed privacy will enable the continued rapid growth of the TikTok user community to benefit all stakeholders."
Walmart Eyes 'Potential' Deal
Walmart continues to be part of negotiations, saying it could potentially take a 7.5% stake in TikTok Global "as well as enter into commercial agreements to provide our e-commerce, fulfillment, payments and other omnichannel services to TikTok Global."
Terms of the deal being negotiated by Walmart call for its CEO, Doug McMillon, to become one of five board members for TikTok Global. "In addition, we would work toward an initial public offering of the company in the United States within the next year to bring even more ownership to American citizens," Walmart says in a statement issued on Saturday.
Walmart claims that establishing TikTok Global would "create more than 25,000 new jobs in the Unites States" and the firm would "pay more than $5 billion in new tax dollars to the U.S. Treasury."
In addition, Walmart says, "TikTok Global, together with Oracle, SIG, General Atlantic, Sequoia, Walmart and Coatue, will create an educational initiative to develop and deliver an AI-driven online video curriculum to teach children, from inner cities to the suburbs, a variety of courses - from basic reading and math to science, history and computer engineering."
TikTok Global Deal Still Subject to Approval
The Trump administration has emphasized that any deal has yet to be approved.
"The president has reviewed a deal among Oracle, Walmart and TikTok Global to address the national security threat posed by TikTok's operations," Monica Crowley, a U.S. Department of Treasury spokeswoman, said on Saturday.
"Oracle will be responsible for key technology and security responsibilities to protect all U.S. user data," she added. "Approval of the transaction is subject to a closing with Oracle and Walmart and necessary documentation and conditions to be approved by CFIUS," which is the Committee on Foreign Investment in the U.S. The interagency group includes officials from the departments of Treasury, State and Commerce.
The Chinese government has also signaled that it must give final approval to any agreement. Beijing last month created a new export-control law that would give the government final say in such matters.
Injunction Suspends WeChat Ban
TikTok is one of two apps - the other being WeChat - that Trump targeted via executive orders, apparently designed to force the sale of their U.S. operations to American buyers.
Trump signed the executive orders on Aug. 6, giving both TikTok and WeChat 45 days to divest their U.S. operations. In the orders, Trump claims that TikTok and WeChat collect U.S. citizens' sensitive personal data and grant the Chinese government access to that data, thus making the firms national security threats (see: Trump Signs Executive Orders Banning TikTok, WeChat).
While WeChat also faced downloads of its app being blocked in the U.S. at 11:59 p.m. on Sunday, earlier in the day, a federal court judge issued an injunction blocking the Commerce Department from enforcing the president's ban.
Laurel Beeler, a U.S. magistrate judge of the U.S. District Court for the Northern District of California, was responding to a lawsuit against President Trump, alleging in part that WeChat was a communications cornerstone for the Chinese-speaking and Chinese-American community and that banning the app violated their free speech protections.
Judge Beeler in her order writes that the plaintiffs "have shown serious questions going to the merits of the First Amendment claim (even in the context of the significant national-security and foreign-policy concerns)," and said that "the balance of hardships tips in the plaintiffs' favor."
Executive Editor Mathew Schwartz contributed to this report.