Anonymous Attacks Citi
DDoS Hit on Citi One of Many Aimed at Global Banking Websites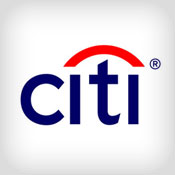 Citigroup has confirmed its consumer banking sites were temporarily offline Friday because of what a bank spokesman referred to as temporary outages. Hackers with Anonymous have claimed to be behind the attacks.
See Also: JavaScript and Blockchain: Technologies You Can't Ignore
The Citigroup and Citibank websites, as well as sites run by a string of other institutions, were hit last week with denial-of-service attacks, allegedly launched by Anonymous, according to The New York Times. The same hackers are believed to be connected to last week's attack on Banco de Brasil. [See Anonymous Brazil Targets Bank Sites.]
In addition to Citi and Banco de Brasil, by Friday, sites run by HSBC Holdings, Banco BMG, Banco Bradesco, Banco Panamericano, Itau Unibanco Banco Multiplo and Febraban, Brazil's banking federation, also had been hit, allegedly by Anonymous.
Last week, the Brazilian Federation of Banks said it was pushing for a law to criminalize electronic attacks and fraud.
The operation behind the attacks waged against banks in Brazil, known as #OpWeeksPayment on Twitter, claims issues with government and capitalism were catalysts for the attacks.
Hackers affiliated with Anonymous also have claimed to be behind DDoS attacks aimed at PayPal and Sony.