Artificial Intelligence & Machine Learning , Governance & Risk Management , Next-Generation Technologies & Secure Development
Amazon Rekognition Stokes Surveillance State Fears
Amazon Defends Selling Facial Recognition Software to Police and Other Users
The technology industry remains bullish on using artificial intelligence - as in machine learning - as well as using big data to power new products and services (see RSA 2018: Hot Cybersecurity Trends).
See Also: JavaScript and Blockchain: Technologies You Can't Ignore
But what happens if those offerings might be used by governments to identify and track individuals en masse?
Those are questions being put to Amazon over its Rekognition product offering, which combines machine learning, image analysis and big data - plus a mobile and web client - to enable users to rapidly run searches against facial databases, among other features.
On Tuesday, the American Civil Liberties Union launched a broadside against Amazon, warning that Rekognition could be abused by authoritarian regimes.
"Rekognition marketing materials read like a user manual for authoritarian surveillance," says Nicole Ozer, technology and civil liberties director for the ACLU of California. "Once a dangerous surveillance system like this is turned against the public, the harm can't be undone. Particularly in the current political climate, we need to stop supercharged surveillance before it is used to track protesters, target immigrants and spy on entire neighborhoods. We're blowing the whistle before it's too late."
Such fears are being compounded by the increasingly available imagery of people's everyday lives, whether drawn from posts to Facebook and other social networks, CCTV camera feeds, police body cams or many other sources.
Surveillance Concerns
In a letter to Amazon CEO Jeff Bezos, the ACLU and 35 other organizations - including the Electronic Frontier Foundation and Muslim Justice League - urged Bezos to discontinue selling Rekognition to governments.
"People should be free to walk down the street without being watched by the government. By automating mass surveillance, facial recognition systems like Rekognition threaten this freedom, posing a particular threat to communities already unjustly targeted in the current political climate," the letter states. "Once powerful surveillance systems like these are built and deployed, the harm will be extremely difficult to undo."
Amazon Defends Rekognition
Amazon has responded by saying that technological advances should not be restricted simply because they might be abused.
"Our quality of life would be much worse today if we outlawed new technology because some people could choose to abuse the technology," Amazon says in a statement. "Imagine if customers couldn't buy a computer because it was possible to use that computer for illegal purposes? ... Amazon requires that customers comply with the law and be responsible when they use AWS services. When we find that AWS services are being abused by a customer, we suspend that customer's right to use our services."
The company didn't immediately respond to a request for clarification on which laws it was referring to - for example, if it applied U.S. law to all users, or if it holds users to local laws.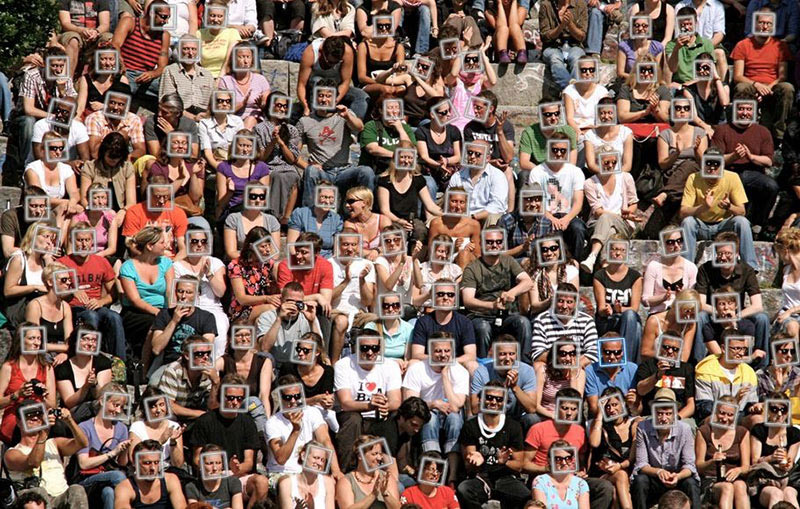 "Customers can also detect, analyze, and index up to 100 faces (up from 15) in a single image. With this improvement, you can accurately capture demographics and analyze sentiments for all faces in group photos, crowded events, and public places such as airports and department stores." (Source: Amazon)
But information security expert Alan Woodward warns that without proper safeguards, biometric information gathered today might be used inappropriately tomorrow.
"I have grave concerns about anyone building databases of biometric databases - and I count face recognition as that - without there being precise legislation and regulation about how it will be used and for how long it will be retained," Woodward, a computer science professor at the University of Surrey, tells Information Security Media Group. "I'm afraid I have no time for those who claim if you have nothing to hide you have nothing to fear: regimes change and data can be used in future for purposes quite different from why it was harvested."
Many Technology Options
While multiple privacy and security experts have sounded the alarm over the potential for facial recognition technology to be abused, Amazon is far from the only provider of such technology. Many vendors - Affectiva, Google, IBM, Kairos, Microsoft, NEC, OpenCV and others - offer facial recognition capabilities and the ability to easily use these to search big data repositories.
The Chinese government, as well as police in the U.K. and the FBI, have developed and begun using some forms of facial recognition.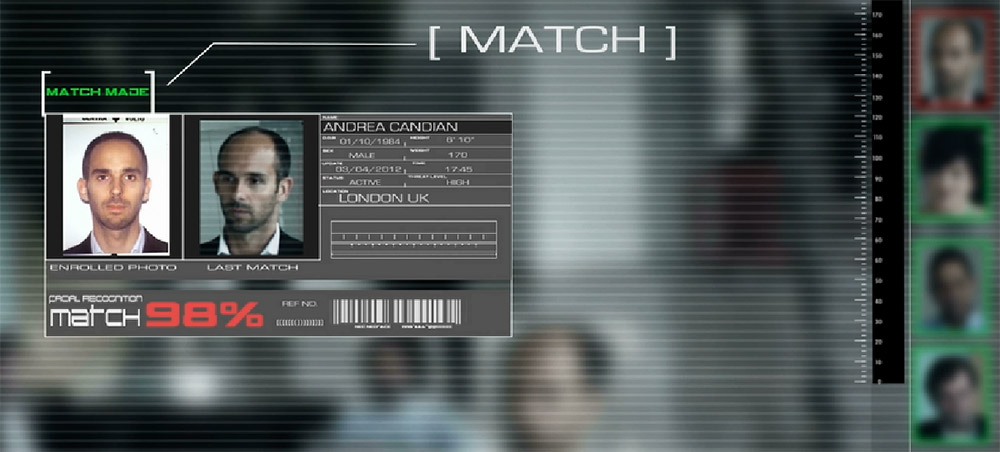 Japanese multinational NEC pitches its biometric face recognition technology both to "law enforcement and non-law enforcement" to process multiple camera feeds, search "thousands of faces per minute" against "the appropriate watch list databases and raise real-time alerts" when matches are found.
Real-Time Advances
The ACLU's warning over Amazon Rekognition comes as facial recognition technology continues to improve.
Last November, Amazon's Ranju Das, who leads the Rekognition program, announced that three new capabilities had been added to Rekognition: "Detection and recognition of text in images, real-time face recognition across tens of millions of faces, and detection of up to 100 faces in challenging crowded photos." The company said it had also improved face verification and identification accuracy by up to 10 percent, but didn't specify against what baseline.
Facial recognition has many potential uses. Image sharing site SmugMug, for example, says the technology helps photographers identify marathon runners based on their marathon race bibs - each displaying a runner's unique number - so they can sell more photos to marathon participants.
Big Data Meets Mug Shots
Law enforcement agencies are also using facial recognition.

Amazon says Rekognition can be used to provide real-time analysis of images captured by police body cams. (Source: Amazon)
Amazon says the city of Orlando, Florida, as well as Washington County Sheriff's Office in Oregon, have been using Amazon Rekognition since 2017. The latter says it uses the system to help identify suspects.
The ACLU says that based on a public records request, if found that "Washington County has since built a database of at least 300,000 mugshot photos to use in coordination with Rekognition. It also built a mobile app for its deputies to quickly scan for a match against the county's database by submitting images obtained from surveillance or other sources.
Chris Adzima, a senior information systems analyst for the Washington County Sheriff's Office, said in a June 2017 blog post that the project was driven by the need to help police across Oregon identify suspects, and that machine learning seemed to provide a valuable opportunity.
"When we were presented with the problem of quickly identifying persons of interest, we thought it seemed like something we could automate instead of resorting to the usual manual processes," Adzima said. "We wanted to be able to not only get responses back to the officers within seconds, but also to ensure that officers' memory wasn't going to be a limiting factor."
Oregon's Database: 300,000 Faces
As part of the project, Adzima says his team uploaded 300,000 mug shots obtained since 2001 onto Amazon Simple Storage Service, aka Amazon S3.
Adzima said that after rolling out a mobile application and a web application to officers, they began seeing results. He cited cases - one involving a shoplifter, another an individual using a credit card that was later reported as being stolen - that involved images that were matched from surveillance footage to the mug shot database with an accuracy of 80 percent or greater.
Adzima's write-up did not offer a breakdown of the system's overall accuracy, any return on investment or the prevalence of false positives. But he said the system decreased the speed of running an image search from two or three days down to minutes.
Creating these types of systems, however, may violate people's privacy rights. "On face value, it might sound great that you can track down wanted criminals in a crowd and arrest them. But think about it for a second and you suddenly realize that the corollary is that the agency doing this is also tracking everyone else," says the University of Surrey's Woodward.
"That means they have the potential to know where we all are all the time," he says. "To my simple engineer's mind that is an arbitrary invasion of privacy, and is a contravention of Article 12 of the UN Universal Declaration of Human Rights."
Facial Recognition in Democracies
Creating clear laws that protect people's personal biometric details appears to be the only way to try and stop these capabilities from being abused. Because given the easy availability of cloud services, biometric facial recognition technology and mobile technology, everyone from overzealous marketing firms, to law enforcement agencies, to would-be surveillance states appear to face no technical obstacles to building and refining facial recognition systems designed to identify and track individuals en masse.
The time seems overdue for discussing how such systems should and should not be used, and holding all users - including government organizations - accountable for how they practice, secure and safeguard such facial recognition.