API Security , Application Security , Next-Generation Technologies & Secure Development
Akamai Lays Off Nearly 300 Staff to Hit Profitability Goals
Digital Experience Vendor Pursues $40M in Cost Cuts by Eliminating 3% of Workforce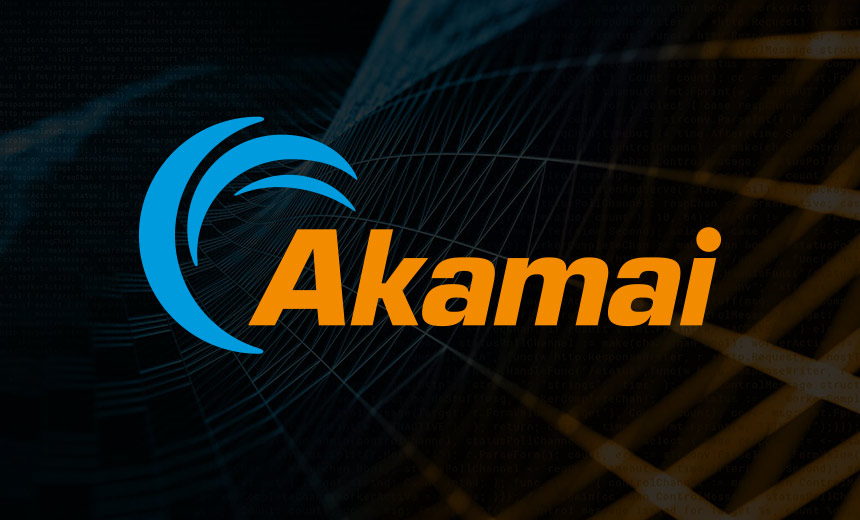 Akamai will shrink its workforce by 3% as its shifts resources from its shrinking content delivery business to growth opportunities around cloud computing and security.
See Also: Cyber Security Best Practices For Financial Services
The Boston-area digital experience vendor on Tuesday revealed plans to shrink its 9,960-person staff by a little less than 3% - or about 299 positions - as Akamai looks to sustain its profitability levels despite a challenging economic environment. The layoffs are part of a broader cost-cutting effort that includes shrinking Akamai's real estate footprint and reducing spend on third-party cloud computing technology.
"This was a difficult decision, but it was necessary for us to prioritize investments in the areas with the greatest potential for future growth as we strive to deliver greater value for shareholders," co-founder and CEO Tom Leighton told investors during an earnings conference call Tuesday.
Shifting Resources from Content Delivery to Cloud Computing
Leighton said the layoffs will help Akamai direct resources that were on the delivery side of the house into compute. Akamai has in many cases been able to accomplish this by changing what existing workers were doing, and he said the staff cuts will further that shift. Akamai's compute sales leapt 49% to $115.8 million, its security sales climbed 6% to $405.6 million and its delivery sales sunk 11% to $394.4 million (see: Why Is Akamai an Appealing M&A Target for Private Equity?).
On the go-to-market side of the business, Leighton said the layoffs focused on the management layer to help Akamai get more feet on the street delivering services and helping customers. The cuts will allow Akamai to focus its expertise on security and compute and get more leverage in untapped geographies. Akamai's U.S. sales fell 1.5% to $473.8 million and international sales jumped 4.5% to $441.9 million.
Akamai's stock is up $6.62 - 8.4% - to $85.50 per share since the layoffs were announced. The firm said Tuesday sales for the quarter ended March 31 inched ahead 1.3% to $915.7 million, while non-GAAP net income fell to $218.3 million, or $1.40 per diluted share, down from $224.8 million, or $1.39 per diluted share, last year. Seeking Alpha expected non-GAAP profit of $1.32 per share on sales of $911.8 million.
The company was hit with a $45 million restructuring charge in the first quarter - primarily related to severance - and anticipates an annual savings of $40 million and a 1 point margin improvement from reducing its headcount. Outside of personnel, Akamai has cut its real estate expenditures by between 25% and 30% and expects to further reduce its facilities spend by a similar amount in the year to come.
"This was a difficult decision, but it was necessary."
– Tom Leighton, co-founder and CEO, Akamai
Akamai has historically spent more than $100 million each year on third-party cloud technology, and Chief Financial Officer Ed McGowan said the company has begun optimizing its consumption this year with the biggest benefits to come in 2024 and 2025. The company has additionally worked to engineer-out certain functions that it may have historically been using a third-party vendor for, McGowan said.
Layoffs Follow Four Cybersecurity Acquisitions Since 2019
The company has looked to acquisitions to expand its cybersecurity capabilities, most recently buying Neosec for $86.7 million to get more visibility into the API threat landscape. Nineteen months earlier, Akamai bought microsegmentation vendor Guardicore for $600 million to block the spread of malware more effectively (see: Akamai to Buy Startup Neosec for API Detection and Response).
In February 2021, Akamai bought Inverse for $17.1 million to better identify and secure IoT and mobile devices such as internet-enabled HVAC, lighting systems and medical equipment. And in January 2019, Akamai bought Janrain for $123.6 million to improve the security around clients' apps, websites and APIs by leveraging identity and access management.
Leighton told Information Security Media Group in December that the Guardicore deal allowed Akamai to go beyond protecting public-facing web content and APIs into the deeper world of defending internal applications and data. He said Guardicore's capabilities are critical to blocking the spread of malware, ransomware or data exfiltration attacks and ensuring that private data isn't compromised or revealed (see: Akamai CEO on How Guardicore Prevents the Spread of Malware).
"Historically, I think microsegmentation had a really bad reputation because it was done in a way that wasn't very practical," Leighton told ISMG in December. "Guardicore has changed that by doing it in software. They built their own firewall capabilities to put in the agent. It works with legacy operating systems and totally changed the game."
Akamai is the third security vendor to announce layoffs this month. Software supply chain management vendor Sonatype on Tuesday laid off 14% of its staff - or 100 people - to focus on cloud and partnerships with AWS, ServiceNow and Anaconda, The Register reported. And offensive security vendor BishopFox last week laid off 13% of its staff - or 50 workers - due to the global economic situation, TechCrunch said (see: Bishop Fox Raises $75M to Fortify Offensive Security Muscle).
A BishopFox spokesperson told ISMG that the layoffs were focused primarily on North America and affected most departments and levels of seniority. A Sonatype spokesperson told ISMG the job cuts impacted all functions, seniority levels and geographies. (see: The Vulnerable State of The Software Supply Chain).