After the Crash: Career Options for Displaced Executives
Former Bear Stearns Leader: Think Beyond Wall Street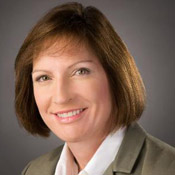 Following one of those most challenging weeks in history, financial services workers - particularly those employed at imperiled companies such as Merrill Lynch and Lehman Brothers -- are struggling to come to terms with their uncertain futures.

We caught up with Jennifer Bayuk, former CISO at Bear Stearns & Co., who became an independent consultant after the company was acquired by JPMorgan Chase earlier this year. Bayuk offers career advice for other banking/security executives now weighing their options.

"The doors are not totally shut for employees," Bayuk says, "as companies are working toward extensive support assistance programs -- and in the case of Merrill Lynch, where it will take a fairly long time for employees to transition, especially till details for asset sales are worked out, giving them time for a real career option."

Bayuk's advice for displaced executives venturing into their next career phase:

Leverage Placement Services -- Companies offer re-employment services and placement services as an orderly transition, and employees need to call into these support programs and ensure they are receiving the help and assistance they need. This placement service not only focuses in providing another job, but also creates individual job search strategies to ensure that employees have the career options they are looking for. In addition, these support groups offer counseling services and programs which help employees with everything from personal to productivity issues.

What do You Want to be? -- Define your resume and think of the identity you have today, and not what you were yesterday. For example, you may have been the Vice President of Equity, but today are looking for a consulting position as an independent professional. You will need to change your attitude and approach to defining who you really are and want to be in looking for a new job.

Look Outside the Industry -- Wall Street employees are used to a fast-paced, highly technical and analytical environment, and their skill sets are easily transferable to other industries such as telecommunications, energy and manufacturing. Keep your career options open and look for similar jobs in other industries. Broaden your search, on both the job content and geography fronts.

Don't Rush --Take a logical approach toward your career, and make a thoughtful decision. Do not panic. Working on the next phase of your career should be a calming experience. Network, and talk to everybody about your job search and goals. The key is to be patient.