Accused Nasdaq Hacker Faces Extradition
Dutch Government Approves U.S. Extradition Request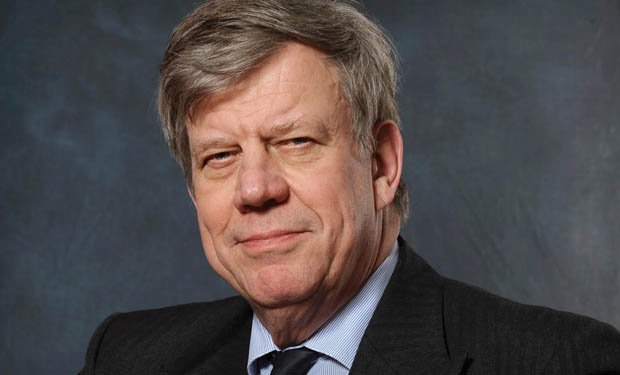 A Russian who's accused of masterminding the largest ever hacking scheme in American history may soon have his day in U.S. court.
See Also: Better Defense Against Identity Theft and Application Fraud
Dutch Justice and Security Minister Ivo Opstelten this week upheld a U.S. extradition request for 33-year-old Vladimir Drinkman, reports Dutch daily newspaper NRC Handelsblad.
A 2012 U.S. indictment charges Drinkman - together with Russians Alexander Kalinin, Roman Kotov and Dmitry Smilianets, and Ukrainian Mikhail Rytikov - with stealing 160 million credit card numbers from 2005 to 2012, as well as reselling stolen credit and debit card details, ultimately causing $300 million in losses (see Fraud Indictment: 160 Million Cards).
U.S. authorities have accused Drinkman of being the ringleader of the group, which allegedly hacked 17 companies, including Nasdaq OMX Group, 7-Eleven, Carrefour, J.C. Penney and JetBlue Airways, as well as some of the world's largest payment providers, including Global Payments. If convicted of all of the U.S. charges filed against him, Drinkman faces a maximum prison sentence of 70 years.
According to the indictment, Drinkman was "a sophisticated hacker, who specialized in penetrating and gaining access to the computer networks of multinational corporations, financial institutions and payment processors." Authorities say they amassed evidence in the case in part from instant messages sent by Drinkman to his alleged co-conspirators, as well as by analyzing software used in related attacks.
Drinkman and Smilianets, who's 28, had been charged in a 2009 indictment related to the attack on Heartland, which grew out of a U.S. investigation into a hacking group known as "Shadowcrew." In June 2012, U.S. authorities received a tip that the two men had landed at Schipol airport in the Netherlands. In response to a U.S. request, the Dutch High Tech Crime Team, which is part of the National Police Agency, tracked and arrested both men, NRC Handelsblad reported.
Smilianets was extradited to the United States in September 2012, subsequently entered a not-guilty plea, and remains in custody. Both he and Drinkman have been charged with conspiracy to gain unauthorized access to computers and conspiracy to commit wire fraud, which together carry a maximum 35-year prison sentence and fines totaling $1.25 million. Both were also charged with unauthorized access to computers and wire fraud, which would carry an additional, maximum 35-year prison sentence and $1.25 million in fines.
Competing Extradition Requests
Both the United States and Russia requested Drinkman's extradition. The U.S. extradition request for Drinkman - on cybercrime and fraud charges - was filed in August 2012. Russia's extradition request followed in October 2013, accusing Drinkman of "committing fraud in the area of cybercrime, specifically the theft of goods belonging to others," through a hacking conspiracy.
"It is an old Russian trick to sabotage American extradition by concurrent request," attorney Arkady Bukh, a New York attorney who represents hackers, told Bloomberg in April. "This is not the first time they are playing this."
The case led to two years' worth of legal wrangling, including Drinkman fighting the U.S. extradition request all the way to the Court of Rotterdam, which is the top Dutch court. In April 2014, the court's three judges ruled that both the U.S. and Russian extradition requests complied with all relevant Dutch laws, as well as the European Convention on Extradition, and said they were both admissible, Bloomberg reported.
Earlier this year, Drinkman told NRC Handeslblad that he preferred to be extradited to Russia. He's also maintained his innocence, and argued that the U.S. has no "technical evidence" against him.
U.S. Request Granted
But Dutch minister Opstelten ruled this week ruled that Drinkman would be extradited to the United States, on the grounds that the Netherlands received the U.S. extradition request before the Russian one.
A spokeswoman for the U.S. Justice Department declined to comment on Drinkman's pending extradition.
U.S. authorities say Kalinin, Kotov and Rytikov remain at large.
Russia has previously criticized U.S. attempts to extradite its citizens on hacking charges. Russia and the United States have no extradition treaty.