Access Management , Endpoint Security , Governance & Risk Management
Accenture, Forcepoint, Others Make Acquisitions
M&A Activity Continues at a Brisk Pace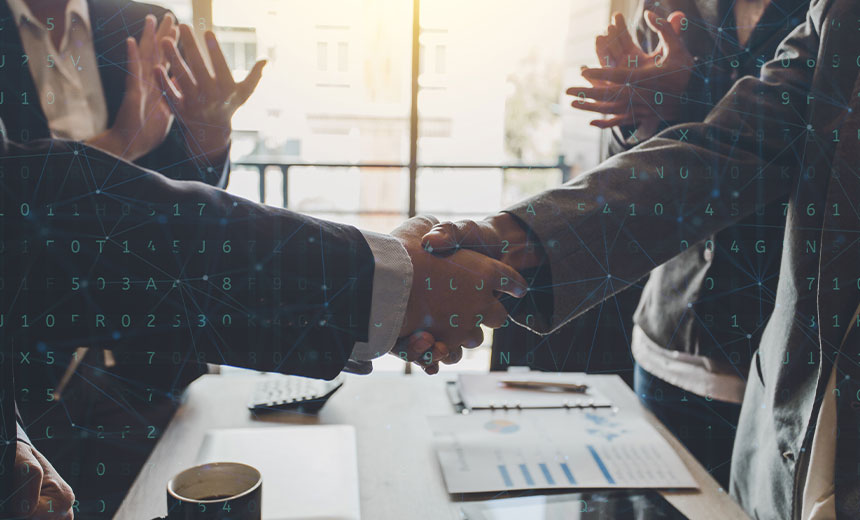 Merger and acquisition activity involving cybersecurity companies continued at a rapid pace in the last two weeks, with Accenture, Forcepoint, OneTrust and the Swedish IT consultancy firm Knowit AB all making acquisitions.
See Also: JavaScript and Blockchain: Technologies You Can't Ignore
Professional services firm Accentureannounced April 29 it had entered into an agreement to acquire the managed security services provider Openminded.
During the first week of May, Forcepoint announced it had purchased the browser security company Cyberinc, OneTrust revealed its intention to acquire the third-party risk organization Shared Assessments and Knowit AB announced plans to acquire the cybersecurity consulting firm Cybercom.
Accenture Buying Openminded
Accenture's pending acquisition of Paris-based managed security services provider Openminded would be its second cybersecurity deal of the year. It purchased Real Protect in January
Olivier Girard, market unit lead for Accenture France, says the deal will "accelerate our growth in France and scale our cybersecurity capabilities within the market unit and across Europe."
The companies did not reveal the financial details of the deal or when it would be closed. Openminded's 100 employees will be added to Accenture's global workforce of about 7,000.
Forcepoint and Cyberinc
Forcepoint says its Cyberinc acquisition supports its efforts to create a comprehensive Secure Access Service Edge offering.
"The acquisition of Cyberinc's Smart Isolation capabilities is the first of many investments Forcepoint will make to enhance user productivity, lower operational burdens and eliminate traditional monolithic products through a best-in-class SASE cloud service," says Manny Rivelo, CEO of Forcepoint.
Forcepoint is folding Cyberinc's intelligent remote browser Smart Isolation technology into its SASE offering. Forcepoint plans to form an innovation center in Mumbai centered on Cyberinc's India-based technical and engineering team.
The companies did not reveal the financial details of the deal.
OneTrust and Shared Assessments
Atlanta-based OneTrust, a privacy and governance firm, will acquire Shared Assessments to boost its third-party risk management portfolio.
Shared Assessments develops best practices, education and tools to drive third-party risk assurance. It offers the Standardized Information Gathering Questionnaire, which helps determine third-party risk, plus a summit and certifications.
Financial terms of the deal, which is expected to close in May, were not revealed.
Knowit AB and Cybercom
The Swedish system solutions and management consulting firm Knowit AB plans to add a cybersecurity segment to its product portfolio with the addition of the Finnish firm Cybercom, which offers business consulting services on cybersecurity, compliance and identity and access management.
A shareholder meeting to vote on the deal is scheduled for May 28. The cash and stock deal is valued at $260 million.
The two organizations will be brought together under the Knowit AB brand and will have a combined staff of 3,600.