6 Sentenced in ATM Skimming Scheme
Stolen Details Used to Make Substantial Withdrawals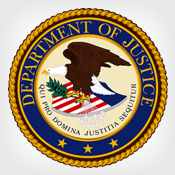 Six Romanians have been sentenced for their role in an ATM skimming scheme that affected more than 300 accounts, resulting in substantial fraudulent withdrawals.
See Also: The Fraud Liability Shift - Is Your Firm Ready?
The six individuals pleaded guilty to conspiracy to commit fraud. Their prison sentences range from 33 months to 82 months, the U.S. Attorney's Office for the Southern District of Florida says. A seventh defendant was previously sentenced to 63 months in prison.
The defendants tampered with ATMs in Florida and installed skimming devices and pinhole cameras, prosecutors say. The defendants then recorded data encoded on debit cards, as well as PINs.
Once the information was obtained, the defendants made counterfeit ATM cards by re-encoding the magnetic stripes on other cards, such as gift cards, with the stolen credentials, according to authorities. The defendants then used the counterfeit cards and stolen PINs to make unauthorized withdrawals from bank accounts.
The defendants installed skimming devices on ATMs on 53 occasions, compromising 314 accounts and withdrawing more than $340,000, prosecutors say. They were originally charged with conspiracy to commit bank fraud and conspiracy to commit access device fraud on multiple dates in April and May, a spokesperson for the attorney's office told Information Security Media Group. Each defendant eventually pleaded guilty to one count of conspiracy to commit bank fraud in July, the spokesperson says.