5 Ways to Build Customer Confidence
Financial Institution Leaders Show How They've Prospered During the Recession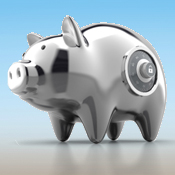 Banks and credit unions have felt customer confidence wane for nearly a year as they face the reality that the financial crisis isn't only occurring on Wall Street.

Last fall's survey among financial institutions by Information Security Media Group, publisher of BankInfoSecurity.com and CUInfoSecurity.com, asked how bank and credit union executives gauged customer confidence during the crisis. Their response was nearly unanimous: Customers ask: "Is my money safe?" Ninety six percent of institutions responded that consumer confidence across the industry had decreased significantly but said they were responding to the crisis by meeting face-to-face with customers, making public statements and doing everything they could to reinforce the safety and soundness of their institutions.

What follows are five ways banks and credit unions say they're taking to build customer confidence in order to retain customers and build business during the recession.

Get Message to Customers

The message from Mount American Credit Union of West Jordan, Utah, was clear: "We're still lending and financial strong," says Brent Lawrence, SVP, Public Relations the credit union that has 319,000 members and assets of $2.7 billion "We got the message to employees on the front line so they could give the message to members who asked." Mountain America Credit Union is the nation's 29th largest credit union and the second largest in Utah with 62 locations. "Our message was our business was strong; and has stayed strong through the fourth quarter of 2008," Lawrence says.

In the survey, Mountain America Credit Union rates its members' perception and confidence level at 8.5 to 9 on a scale of 10. "We collect our member's comments on a regular basis and they tell us how we are doing," he says. This is part of a loyalty index the credit union tabulates. The credit union also seeks customer interaction on security issues, ranging from fraud to other awareness training as part of its outreach efforts.

Avoid the Turtle Effect

The "small town bank" in a big city didn't stop lending during the financial crisis, says New York's Park Avenue Bank Board Chairman Don Glascoff. "I think we have been following the advice of Federal Reserve Chairman Ben Bernanke all along. He recently encouraged banks to lend money. In fact, we never stopped lending." Glascoff says that there was the tendency at the bank to draw into a shell and stop lending as the financial crisis began last fall, "but we overcame that and continued to lend."

Park Avenue Bank has assets topping $500 million, and focuses on commercial banking. "We view ourselves as small town bankers who just happen to operate in a big city," Glascoff says.

Park Avenue Bank last fall aced the same questions that everyone else did regarding solvency. "When you're in an atmosphere of fear, everyone faced the same questions, 'Are you solvent, will you remain in business?'" Glascoff says. "We had a few customers come in and ask about our bank, and the move to raise the insurance levels to $250,000 helped assuage the fears many customers had." The bank has continued to increase the equity value at the bank so that atmosphere of fear will not come into question.

The bank in the past eight months has made one change in its direction, away from traditional commercial real estate lending and much more in commercial and industrial business lending. The bank's "bread and butter," Glascoff says, is small business lending.

"Stick to what you understand, for us it is small business lending," he says. Park Avenue Bank, with four locations, has remained very attuned to prudent underwriting decisions. "The majority of our loans are in the $100,000 to $4 million dollar range. We don't usually go over $10 million on a loan."

While many small businesses feel the stress of the financial crisis, they will come out of the recession more intact than larger businesses, Glascoff says. "Small businesses are agile and adaptable enough to move quickly," he says. "They are going to survive and thrive more so than some of the larger businesses.," They can make business decisions more quickly, and Glascoff translates that to the banking industry, "Where bigger isn't necessarily better, and smaller banks are at quite an advantage," he says. "Instead of 'too big to fail' I see the phrase should be 'too big to succeed.'"

One reason he cites as a success factor for Park Avenue Bank during these tough times and the continuing customer confidence issue is the lack of red tape that customers face when waiting for an answer. "There are too many impediments in front of larger banks, when dealing with customer issues and their problems," he says. "The big banks are not nimble, and I see our bank only has three layers of bureaucracy, the chairman and the board, the senior management and then everyone else.."

One other advantage Glascoff cites for Park Avenue Bank over big banks: "We have live people answering the phone during business hours. We talk to people, we relate to people, it's a people business."

Continue To Look For Growth

During the current hard economic times many businesses are contracting, yet one New Jersey bank continues to grow its customer base and expand its operations. Kevin Cummings, president and CEO at Investors Savings Bank, says the goal his bank has is to be "a different kind of bank, one that makes a difference in its community."

The independent, full-service community bank with more than $6.4 billion in assets, operates more than 50 branches. Cummings says the bank has continued growing, while remaining focused on what matters most, the customers. His advice is to "reach out to your customers, commercial or consumer, because it's all about relationships."

Cummings also sees that it's not just this year, but every year that security is a high priority for all banks. "We're letting our customers know that security is a priority," he says.

Use Capital To Weather Storm

The credit unions continue to lend, and Corporate One FCU is among them, says Joe Ghammashi, Chief Risk Officer, Corporate One FCU, Columbus, Ohio.

Ghammashi sees credit unions, such as Corporate One FCU, will survive by doing what they do best, serving their members. "Certainly, no financial institution is unfazed by the turmoil in the markets, the high unemployment rates of slowdown of the economy," he says. But he also says credit unions are typically very well capitalized, and "they should use this capital to help them weather this storm. Using the capital for intended purpose is in the best of interest of their members and their credit union."

For the most part, credit unions still have money to lend. "The liquidity crunch in the banking industry is partially caused by institutions that are positioning themselves for future losses on bad loans or bad investments, Ghammashi says" Credit unions, on the other hand, "typically do not have that problem, so they will be more apt to have the ability (and desire) to lend to their members," he says.

Be Ready With Answers

John Hall, American Banking Association's public relations spokesperson, says that customer confidence has been on the radar for all institutions since the IndyMac Bank failure last July. "Our research shows that though people care deeply about how well the entire financial services industry is doing, they mostly care about their own account at their bank is doing," Hall says. "They want to hear from their own institutions how their bank is doing."

The majority of ABA's outreach efforts since last July has focused on helping banks reach out to their customers. Hall says the number one message for all institutions should be about FDIC insurance and that each individual deposit account is covered up to $250,000.

The ways the message is delivered depends on the institution, Hall says. Last fall, during the "crisis," many large banks ran advertising campaigns and sent out statement stuffers. He advises that all institutions arm their customer service representatives wit the right information about the bank's health and the insurance

Get your message to employees on the front lines so they can give the message to anyone who asks. Have your front-line staff ready with information on FDIC or NCUA insurance. A fact sheet with the important information along with the 800 number for the FDIC or NCUA should be in their hands.

Use the feet-on-the-street approach to reach your customers. Maintain all customer relationships. Make certain you listen to customers and make certain you are of service to them. Branch managers should be at local luncheons, receptions, and getting the institution's message out there to customers.

Take a proactive approach to communicating with customers. Use the Internet, mailings and statement stuffers to get the word out. Run ads in local newspapers. Write a letter to the editorial or op-ed piece for the local newspapers stating the facts about your institution as an FDIC-insured bank or NCUA-insured credit union.

Also employ quarterly e-newsletters. A well-groomed e-mail marketing list will keep you in touch with your customers much better than print advertising and it saves on postage, too.

Institutions must think of communication as a two way street, consider starting a customer focus group that meets for breakfast or an early dinner and ask them, "What do you think?"