Fraud Indictment: 160 Million Cards
5 Charged with Hacking Global Payments, Others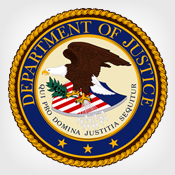 Federal authorities have indicted five Russians and Ukrainians linked to Heartland hacker Albert Gonzalez for the roles they allegedly played in a credit and debit card fraud scheme that compromised more than 160 million cards stolen from payments processors Global Payments and Heartland Payment Systems, grocery chain Hannaford Brothers and others.
See Also: Live Webinar | Breaking Down Security Challenges so Your Day Doesn't Start at 3pm
In this new indictment, Gonzalez is named as a co-conspirator for allegedly helping the others infiltrate payment card numbers. The scheme, which is believed to have lasted seven years, cost three of the victim companies more than $300 million, according to the indictment released by the U.S. Attorney's Office in the District of New Jersey. It also included attacks against NASDAQ, 7-Eleven, Carrefour S.A., JCPenney Inc., Wet Seal Inc., Commidea Ltd., Dexia Bank Belgium, JetBlue Airways, Dow Jones Inc., Euronet, Visa Jordan Card Services, Ingenicard US Inc. and Diners Club Singapore.
Vladimir Drinkman, Aleksandr Kalinin, Roman Kotov, Mikhail Rytikov and Dmitriy Smilianets, Russians and Ukrainians who allegedly specialized in malware designed to compromise payment card data, have been charged with stealing credit and debit details and later reselling the information in underground forums. Ultimately, the stolen card data was used to create so-called white payment cards that were used to conduct fraudulent cash withdrawals at ATMs or to make fraudulent purchases for goods, the indictment claims.
Authorities allege that from as early as August 2005 through at least July 2012, the defendants and co-conspirators led a hacking ring that attacked several networks and resulted in numerous high-profile breaches. According to the indictment, the ring attacked the networks of several of the world's largest payments processors, such as Global Payments, as well as retailers and financial institutions, to steal personally identifiable information, such as usernames and passwords, as well as card numbers.
In addition to Gonzalez, Damon Patrick Toey, Vladislav Anatolievich Horohorin and another unnamed individual also have been named co-conspirators in the indictment. But so far, only Horohorin has been charged.
Authorities say this case grew out of the investigation into Gonzalez, who had been helping law enforcement track other hackers involved with a worldwide cybercrime ring known as the "Shadowcrew."
In March 2010, Gonzalez was sentenced to 20 years in prison for his cybercrimes, the longest sentence at the time handed down for computer crime in a U.S. court.
A press conference hosted by the U.S. Attorney in Newark, N.J., about this latest indictment is scheduled for 11 a.m. July 25.