5 Charged in Credit Card Fraud Scheme
Counterfeit Cards Allegedly Used for Purchases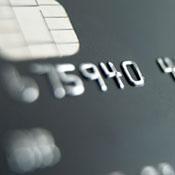 Five individuals have been charged for their alleged participation in a counterfeit credit card fraud scheme that involved more than 150 stolen credit card numbers and led to more than $500,000 in fraud.
See Also: Better Defense Against Identity Theft and Application Fraud
The defendants, all New York City residents, allegedly obtained the stolen credit card numbers from online carding forums, according to the U.S. attorney's office for the southern district of New York. These forums are where stolen data, such as credit card numbers and other information, are sold to cybercriminals (see: Taking Down the Underground Economy).
The scheme lasted from April 2013 through April 2014, authorities say. The defendants allegedly obtained the stolen credit card information and then encoded the details onto counterfeit credit cards. They then allegedly used the cards to make hundreds of unauthorized purchases of store gift cards and merchandise at national retail chains in several states, including New York, New Jersey and Pennsylvania.
The gift cards and retail items fraudulently purchased were then sold to others or returned to the stores for a cash refund, prosecutors allege.
"As alleged, these defendants bought stolen credit card information from cybercriminals to go on a year-long shopping spree with other people's money," says Preet Bharara, Manhattan U.S. attorney. "We commend the U.S. Secret Service for their work in putting an end to the shopping spree."
The five defendants - Luis Gustavo Tavarez, Anthony Reynoso, Plinio Pineda Lopez, Vincent D. Espinal and Warner Alvarez Almanzar - are each charged with one count of conspiracy to commit access device fraud, which carries a maximum penalty of seven-and-a-half years in prison; and one count of aggravated identity theft, which carries a mandatory sentence of two years in prison.