Blockchain & Cryptocurrency , Cryptocurrency Fraud , Fraud Management & Cybercrime
3rd FTX Official Pleads Guilty to Criminal Charges
Ex-Director Nishad Singh Will Assist With Case Against Founder Sam Bankman-Fried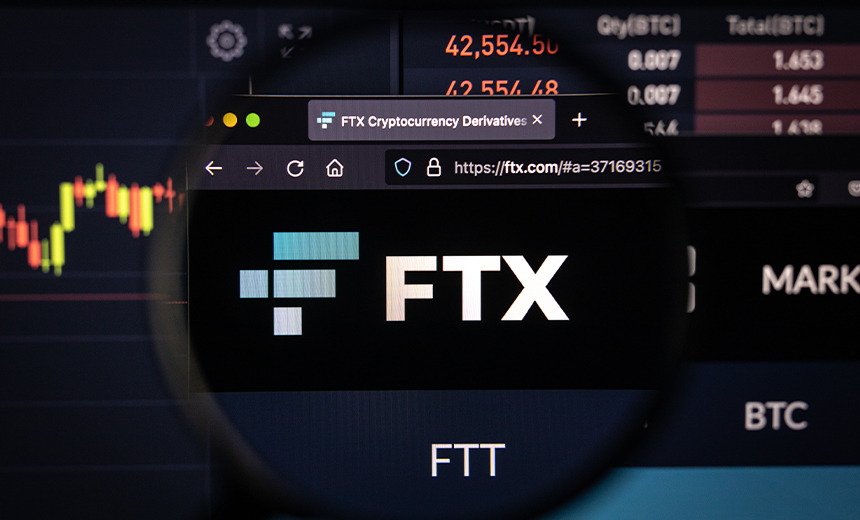 The former head of engineering of cryptocurrency exchange FTX pleaded guilty in U.S. federal court to multiple criminal charges as the Department of Justice continues to probe the alleged multibillion-dollar fraud behind the platform's collapse.
See Also: JavaScript and Blockchain: Technologies You Can't Ignore
Nishad Singh, 27, on Tuesday agreed to assist federal prosecutors with their case against FTX founder Sam Bankman-Fried, 30, who's been charged with orchestrating the fraud scheme, in part by raising $1.8 billion from investors in exchange for stock in the cryptocurrency exchange (see: US Attorney's Office Task Force to Trace Missing FTX Funds).
Singh and Bankman-Fried co-founded FTX with former CTO Gary Wang in May 2019. The company, once valued at $32 billion, was a mainstay of American cryptocurrency trading, and a 2022 Super Bowl advertisement for FTX's U.S. operation claimed it was the "safest and easiest way to buy and sell crypto."
Three former FTX executives have now pleaded guilty to federal charges and agreed to assist prosecutors: Singh and Wang, who together led the company's software engineering efforts, as well as Caroline Ellison, CEO of FTX-affiliated Alameda Research, a cryptocurrency hedge fund owned by Bankman-Fried and Wang.
Prosecutors charged Singh in a six-count superseding indictment on Tuesday with conspiracy to commit wire fraud, wire fraud, conspiracy to commit commodities fraud and securities fraud, conspiracy to commit money laundering, and defrauding the U.S. and violating campaign finance laws.
"I'm unbelievably sorry for my role in all of this and the harm that it has caused," Singh on Tuesday told District Judge Lewis Kaplan of the Southern District of New York, The Wall Street Journal reported.
"Today's guilty plea underscores once again that the crimes at FTX were vast in scope and consequence," said Damian Williams, U.S. attorney for the Southern District of New York, on Tuesday. "They rocked our financial markets with a multibillion-dollar fraud, and they corrupted our politics with tens of millions of dollars in illegal straw campaign contributions. These crimes demand swift and certain justice."
Singh faced additional civil charges filed by the Securities and Exchange Commission and the Commodity Futures Trading Commission. He has agreed to settle those charges and assist both regulatory agencies with their investigations into Bankman-Fried.
Bankman-Fried had pleaded not guilty to some previous charges against him, contained in an eight-count indictment accusing him of fraud, money laundering and other charges.
The FTX founder now faces a 12-count superceding indictment issued Feb. 23, charging him with such crimes as misappropriating customer deposits, lying about his companies' assets and "steering tens of millions of dollars of illegal campaign contributions to both Democrats and Republicans" to influence lawmakers' decision-making.
Bankman-Fried remains free on a $250 million bond. Kaplan has reportedly set a tentative Oct. 2 date for his trial. If found guilty, the former billionaire and cryptocurrency wunderkind faces up to 115 years of imprisonment.
Ex-Executives Assist Prosecutors
Prosecutors say Singh, Ellison and Wang were part of Bankman-Fried's "inner circle" of trusted confidants. "As a result, Singh's involvement in FTX and Alameda was not limited to engineering and programming," according to the SEC's civil complaint. "Singh regularly participated in discussions with Bankman-Fried, Ellison, and Wang about significant strategic and financial decisions that affected both FTX and Alameda."
The SEC also accused Singh of being "an active participant in the scheme to deceive FTX's investors" in multiple ways, including by creating code used to divert customer funds from FTX to cover losses at Alameda Research, as well as by backdating transfers, lying to auditors and creating false documentation.
The SEC's complaint further accuses Singh and others of benefiting from loans funded by FTX assets. "In September and October of 2022, when Singh was already aware that FTX customer funds had been used by Alameda and that Alameda was unable to repay the debt, Singh withdrew approximately $6 million from FTX for personal use and expenditures, including the purchase of a multimillion-dollar house and donations to charitable causes," according to the complaint.
"We allege that this was fraud, pure and simple: While on the one hand FTX touted its supposed effective risk mitigation measures to investors, on the other Mr. Singh and his co-defendants were stealing customer funds using software code Mr. Singh helped create," said Gurbir S. Grewal, director of the SEC's Division of Enforcement.
Under the terms of Singh's agreement with the SEC, a judge will determine how much he's required to repay, additional financial penalties to be imposed and the length of time he will be barred from serving as an officer or director of any company.