Cryptocurrency Fraud , Fraud Management & Cybercrime , Social Media
24-Year-Old British Man Sentenced to 5 Years in Twitter Hack
US Prosecutors Say He Ran SIM Swap Attack to Steal $794,000 in Cryptocurrency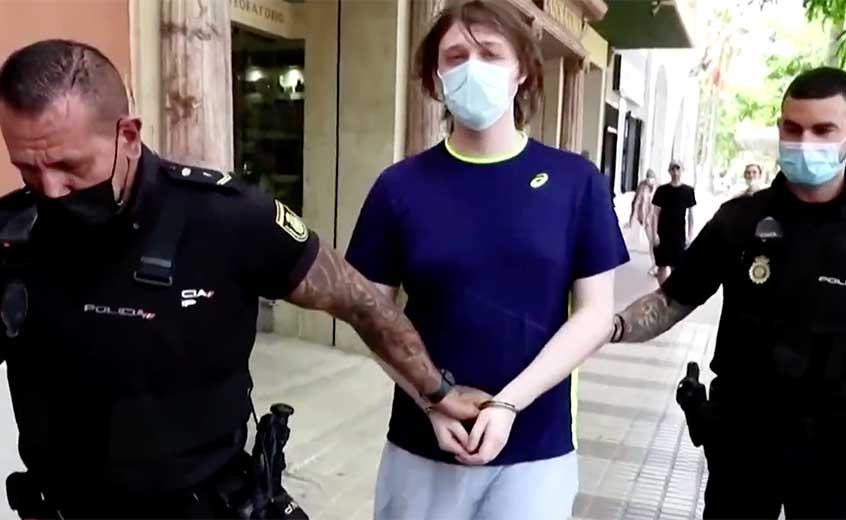 A U.S. judge sentenced a 24-year-old British man to five years in prison for his part in hacking high-profile Twitter accounts as part of a bitcoin scam in 2020.
See Also: Live Webinar Today | Generative AI: Myths, Realities and Practical Use Cases
Liverpool resident Joseph James O'Connor in May pleaded guilty to conspiracy to commit computer hacking, SIM swap attacks to steal cryptocurrency, money laundering, involvement in the 2020 Twitter hack, unauthorized access to TikTok and Snapchat accounts and cyberstalking. Prosecutors say O'Connor hijacked over 130 accounts, including those of Barack Obama, Joe Biden and Elon Musk.
As part of the sentence, O'Connor will be returning $749,000, he stole from a Manhattan-based cryptocurrency firm.
O'Connor was 22 years old when he conducted a SIM swap attack to steal large amounts of cryptocurrency, hacked Twitter and conducted computer intrusions to take over social media accounts, according to the U.S. Department of Justice.
"On or about May 1, 2019, through their unauthorized access, O'Connor and his co-conspirators stole and fraudulently diverted cryptocurrency of various types from cryptocurrency wallets … on behalf of two of its clients. The stolen cryptocurrency was worth at least approximately $794,000 at the time of theft and is currently worth more than $1.6 million," the DOJ said.
The mastermind behind the Twitter hack, Graham Ivan Clark, is currently serving a three-year sentence. Clark was arrested on July 31, 2020, in Tampa, Florida, when he was 17 years old. He was sentenced as a youthful offender.
Clark and his collaborators hacked accounts to carry out large-scale cryptocurrency scams, asking people to send them cryptocurrency in a fake scheme to double its value - a tactic used by O'Connor.
The Spanish National Police arrested O'Connor on July 15, 2020, in Estepona, Spain. U.S. authorities charged him with multiple counts related to the Twitter hack, along with computer intrusion charges related to account takeovers of TikTok and Snapchat users.
O'Connor was extradited from Spain to the United States on April 26 after the Spanish National Court approved the DOJ's request in February.
"O'Connor also stated publicly, via a post to Victim-1's TikTok account, that he would release sensitive, personal material related to Victim-1 to individuals who joined a specified Discord server," the DOJ said.