2012's Top Anti-Fraud Tech Investments
Survey Reveals Banks Investing More in Emerging Technologies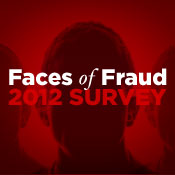 Banks and credit unions say investments in enhanced fraud detection, monitoring systems and customer and member education top their lists for fighting fraud this year.
See Also: The Fraud Liability Shift - Is Your Firm Ready?
That's according to BankInfoSecurity's second annual Faces of Fraud survey. A full report on the survey is now available.
More than half of the more than 200 financial institutions that participated in this year's survey say they have increased funding for new fraud technology and personnel.
Top Anti-Fraud Investments
In addition to enhanced detection, monitoring and education, other top anti-fraud investments for banks and credit unions this year include:
Improved out-of-band verification;
Enhanced controls over account activities;
More internal and external audits;
Improved vendor management practices.;
More anti-money-laundering tools;
Enhanced dual authorization through different access devices;
Improved tracking of high-risk customers and members.
Much of that increased spending is linked to online security enhancements required by the FFIEC's updated Authentication Guidance. That's despite the fact that a third of the institutions acknowledge they don't fully understand what they should be investing in to meet new regulatory demands (see Fraud Survey: Banks Get Bigger Budgets).
"The survey results reflect the confusion among most banks as to what's expected of them when it comes to practical technical solutions," says Gartner analyst Avivah Litan. "Many banks are wondering if they need to switch their modus operandi for challenge questions to follow the explicit guidance in the FFIEC update about using the more elaborate and expensive challenge questions from public data aggregators."
But Shirley Inscoe, a fraud analyst with Aite, cautions banking institutions not to be too quick to invest in a particular technology.
"Take the time to do a thorough risk assessment right now, if you haven't already, and factor in the changes your institution is planning, as well as the environment," Inscoe says. "Develop a strategic plan for the next three to five years to fight fraud and protect your customers."
For more information about the technology investments banks and credit unions plan to make, see the Faces of Fraud survey report.