2 More ATM Skimming Suspects Jailed
Seattle Area Continues Crackdown Against Fraudsters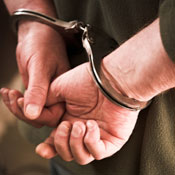 Arrests linked to a rash of ATM skimming attacks continued in Seattle last week. [See New ATM Skimming Arrests.]

The U.S. Attorney's Office in Washington has filed another complaint, this time against two new suspects believed to be linked to ATM skimming attacks at banks in the Seattle suburbs of Bellevue, Kirkland and Bothell.

Ismail Sali and Eugen Tirca were arrested Sept. 14 and were scheduled to appear before a Seattle U.S. District Court on Sept.19.

Earlier this month, federal authorities arrested three other suspects in Seattle for their alleged involvement in separate ATM skimming schemes that drained more than half a million dollars from retail customer accounts in at least six states.

Beneyam Asrat G-Sellassie, 22, of Seattle, Ionut Buzbuchi, 55, of Renton, Wash., and Mihai Eleckes, 35, of Issaquah, Wash., were charged for their alleged involvement in schemes that skimmed bank-card details from ATMs as well as card-readers used to access ATM vestibules outside branch lobbies. They allegedly recorded PIN details with miniature cameras installed near terminals and entry-access points.

Investigators believe G-Sellassie is connected to more than 20 skimming incidents in Washington, Oregon, California and Nevada that likely compromised as many as 1,800 accounts and affected 573 accountholders through fraudulent ATM withdrawals and debit purchases. Losses so far total more than $394,000.

Buzbuchi and Eleckes, who have been on law enforcement's radar since 2009, are believed to be linked to skimming attacks in Washington, Idaho and Arizona, where they targeted BECU, Watermark Credit Union, First Tech Credit Union, Chase Bank ATMs. The losses attributed to their alleged schemes are believed to total more than $160,000.

In the most recent arrests, the Secret Service says the investigation into Sali and Tirca goes back to fall 2010, when a link between Tirca, a Romanian citizen believed to be living in the U.S. illegally, and Sali was discovered. Federal investigators say Tirca and Sali, along with other accomplices, are suspected of being connected with debit- and credit-card skimming schemes in Seattle than span at least six months.

"Based on this investigation, I have determined that Ismail Sali and Eugen Tirca, and others, have placed electronic skimming devices and video surveillance devices on various ATMs and have used, without authorization, improperly obtained personally identifying information of others, such as account data and PINs, to execute, or attempt to execute, transactions at ATMs and various retailers for the purpose of accessing funds to which they are not entitled," said Malcolm Frederick, special agent with the Secret Service, during his testimony included in the complaint.

Sali and Tirca were reportedly caught by bank and retail surveillance placing skimming devices and using fraudulent cards they created from skimmed card details.
Caught on Camera
On March 19, an ATM surveillance video at a U.S. Bank branch caught two suspects believed to be Sali and Tirca placing a skimming device and then removing it three hours later. In June, another skimming incident was reported by U.S. Bank. At least six cardholders' accounts were compromised and more than $18,000 in unauthorized transactions were attempted over the next 45 days.

In early March, surveillance footage was collected of Sali, investigators believe, as he spent more than $200 on groceries at an area Safeway. Similar purchases also were made with stolen card details at a local Albertson's store.

Investigators determined that card details stolen from cardholders of Alaska USA Federal Credit Union, Capital One and Citibank had been used to make the unauthorized purchases.