1 Bank Closes on May 6
51 Failed Institutions so far in 2011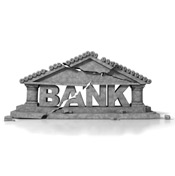 Coastal Bank, Cocoa Beach, Florida, was closed on Friday, May 6, by the Office of Thrift Supervision, which appointed the Federal Deposit Insurance Corporation (FDIC) as receiver. To protect the depositors, the FDIC entered into a purchase and assumption agreement with Premier American Bank, National Association, Miami, Florida, to assume all of the deposits of Coastal Bank.

With this lastest closure, there have now been 51 failed institutions so far in 2011.

The two branches of Coastal Bank will reopen on Monday as branches of Florida Community Bank, a division of Premier American Bank, N.A. Depositors of Coastal Bank will automatically become depositors of Florida Community Bank.

As of March 31, 2011, Coastal Bank had approximately $129.4 million in total assets and $123.9 million in total deposits. In addition to assuming all of the deposits of the failed bank, Premier American Bank, N.A. agreed to purchase essentially all of the assets.

The FDIC estimates that the cost to the Deposit Insurance Fund (DIF) will be $13.4 million.

So far in 2011, 40 banks and 11 credit unions have either closed, been acquired or placed into conservatorship. Earlier in the week, the National Credit Union Administration announced that two credit unions had been conserved..

In 2010, 181 institutions failed.