1 Bank Closed Sept. 30
74 Banks, 18 CUs Failed so Far in 2011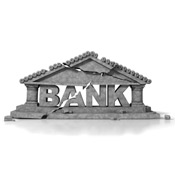 One bank was closed by state and federal banking regulators on Friday, Sept. 30. This failure brings the year's tally to 92 failed institutions.

The latest failure:

First International Bank, Plano, Texas, was closed by the Texas Department of Banking, which appointed the Federal Deposit Insurance Corp. as receiver. To protect the depositors, the FDIC entered into a purchase and assumption agreement with American First National Bank, Houston, to assume all of the deposits of First International Bank.

As of June 30, First International Bank had approximately $239.9 million in total assets and $208.8 million in total deposits.

The FDIC estimates that the cost to the Deposit Insurance Fund will be $53.8 million.